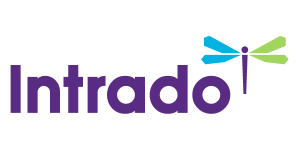 Leaders in Academia and Media Complete Extensive Agenda for Premiere EdTech Conference
Over 1200 EdTech Pros from Around the World Set to Descend upon Boston for the Across Boundaries Conference February 1- 2
/EIN News/ -- BOSTON, Jan. 12, 2018 (GLOBE NEWSWIRE) -- LearnLaunch and co-host  MIT Office of Open Learning, are proud to announce that Manoush Zomorodi, author of Bored and Brilliant and Host and Managing Editor of "Note to Self" from WNYC Studios, will join the keynote lineup for the the premiere edtech conference in New England - the 6th Annual Across Boundaries Conference.

Manoush Zomorodi, a podcast host, author, and relentless examiner of the modern human condition, will join the other notable keynotes such as: Gloria Cordes Larson, President at Bentley University; Tony Miller, former Deputy Secretary and Chief Operating Officer for U.S. Department of Education; Sanjay Sarma, Professor of Professor of Mechanical Engineering and the Vice President for Open Learning, Massachusetts Institute of Technology; Devin Vodicka, Chief Impact Officer, AltSchool and former Superintendent of Vista Unified School District; and Tom Rooney, Superintendent, Lindsay Unified School District. During this two-day conference, over 150 speakers in 50 sessions will address Accelerating Learning for All, covering topics of interest from early education to lifelong learning.
Over 1,200 edtech stakeholders - including educators, strategic industry companies, entrepreneurs, students and investors - will explore and focus on cutting-edge innovations that are transforming learning, and the way educational institutions do business. They will be supported by our sponsors: Curriculum Associates, Barr Foundation, Parthenon EY, EF, Pearson, Nellie Mae Education Foundation, Boston University, Bisk Ventures, Cengage, Russell Reynolds, Rethink Education, Tyton Partners, Vital Source, and Navitas Ventures.
New this year, the conference will host an international cafe, which will feature 35 international edtech companies from around the world, who are supported by the Consulate of the Kingdom of the Netherlands, the Government of Israel Economic Mission to North America, and the Consulate General of Canada. They will join 35 additional innovative companies in the Startup Village, sponsored by Navitas Ventures.
For more information and to register for the 2018 LearnLaunch Across Boundaries Conference, please visit www.learnlaunch.org/2018conference.
LearnLaunch Institute
Catalyzes a community that drives innovation to transform learning and increase achievement. Our education innovation ecosystem mobilizes educators, entrepreneurs, learners, investors, and industry affiliates. As a nonprofit, the Institute offers learning opportunities and connections to individuals, support services to schools, and a district network. We believe in expanding access to learning that is engaging, personalized, and effective. Edtech is a critical component of achieving this vision at scale. For more information, visit www.learnlaunch.org, follow us @LearnLaunch or #LearnLaunch2018.
PR Contact
Jim McManus
617-413-9232
jim@sloweymcmanus.com