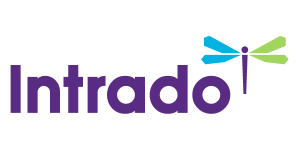 NetworkNewsWire Announces Publication on Global Lithium Push and Opportunities for Suppliers
/EIN News/ -- NEW YORK, Jan. 12, 2018 (GLOBE NEWSWIRE) --  — via NetworkNewsWire — NetworkNewsWire ("NNW"), a multifaceted financial news and publishing company, today announces the publication of an editorial featuring Standard Lithium Ltd. (TSX.V:SLL) (FRA:S5L) (OTCQX:STLHF), a client of NNW that is building one of the largest portfolios of high quality, domestic U.S. lithium brine assets.

The publication, titled, "Broader Market Shifts Send Lithium Demand Over the Top," reviews the global push to increase the use of lithium as a power source and resulting opportunity as suppliers scale-up production to meet demand.
To view the full publication, visit: https://www.networknewswire.com/broader-market-shifts-send-lithium-demand-top/
Under the recently announced agreement with TETRA Technologies, Inc., Standard Lithium has increased the project scope to roughly 48,000 acres of mixed private, patented and placer claim land in the Bristol Dry Lake and Cadiz Dry Lake basins that allow for exclusive lithium brine exploration and processing. This agreement marked an extension of Bristol Dry Lake's potential, and positioned Standard Lithium to fully leverage its working relationship with TETRA.

"Since day one we have recognized the bigger opportunity with respect to expanding the resource base and strengthening project economics at Bristol Dry Lake by securing the rights for lithium development over the entire basin.  By inking an agreement with TETRA, the only other permitted operator in the area, we have now effectively achieved that.  This is a significant and strategic move for Standard, but has only been made possible by the excellent relationships we have developed with the permitted brine operators in the region.  Gaining access to the adjacent Cadiz Dry Lake operating project is an additional benefit to our relationship with TETRA," Standard Lithium CEO Robert Mintak noted in a press release announcing the deal (http://nnw.fm/4yD4U).
About Standard Lithium
Standard's value creation strategy encompasses acquiring a diverse and highly prospective portfolio of large-scale domestic brine resources, led by an innovative and results-oriented management team with a strong focus on technical skills. The company is currently focused on the immediate exploration and development of the Bristol Dry Lake Lithium Project located in the Mojave region of San Bernardino County, California; the location has significant infrastructure in-place, with easy road and rail access, abundant electricity and water sources, and is already permitted for extensive brine extraction and processing activities. The company is also commencing resource evaluation on its 33,000 acres of lithium brine leases located in the Smackover Formation.
For more information, visit the company's website at www.StandardLithium.com.
About NetworkNewsWire
NetworkNewsWire (NNW) is an information service that provides (1) access to our news aggregation and syndication servers, (2) NetworkNewsBreaks that summarize corporate news and information, (3) enhanced press release services, (4) social media distribution and optimization services, and (5) a full array of corporate communication solutions. As a multifaceted financial news and content distribution company with an extensive team of contributing journalists and writers, NNW is uniquely positioned to best serve private and public companies that desire to reach a wide audience of investors, consumers, journalists and the general public. NNW has an ever-growing distribution network of more than 5,000 key syndication outlets across the country. By cutting through the overload of information in today's market, NNW brings its clients unparalleled visibility, recognition and brand awareness. NNW is where news, content and information converge.
For more information please visit https://www.NetworkNewsWire.com
Please see full terms of use and disclaimers on the NetworkNewsWire website applicable to all content provided by NNW, wherever published or re-published: http://NNW.fm/Disclaimer
Forward-Looking Statements
This release contains forward-looking statements within the meaning of Section 27A of the Securities Act of 1933, as amended and Section 21E of the Securities Exchange Act of 1934, as amended. All forward-looking statements are inherently uncertain as they are based on current expectations and assumptions concerning future events or future performance of the company. Readers are cautioned not to place undue reliance on these forward-looking statements, which are only predictions and speak only as of the date hereof. In evaluating such statements, prospective investors should review carefully various risks and uncertainties identified in this release and matters set in the company's SEC filings. These risks and uncertainties could cause the company's actual results to differ materially from those indicated in the forward-looking statements.
Corporate Communications Contact:
NetworkNewsWire (NNW)
New York, New York
www.NetworkNewsWire.com
212.418.1217 Office
Editor@NetworkNewsWire.com