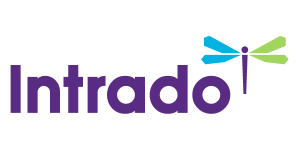 Hestan Heads to KBIS 2018 With Groundbreaking Residential Indoor & Outdoor Lineup
Professional Kitchen Innovation Leader Debuts Cutting-Edge Designs for At-Home Chefs in Booth #W543
/EIN News/ -- ANAHEIM, Calif., Jan. 08, 2018 (GLOBE NEWSWIRE) -- Hestan—the award-winning culinary brand renowned for creating the market's most advanced, powerful and versatile commercial kitchen equipment and premium outdoor residential grills—continues to empower home chefs by bringing the advanced features of its commercial line to the modern home. From January 9-11 in Orlando, Florida, at booth #W543, Hestan will roll out its precision-engineered indoor designs, including premium ranges, rangetops, smart induction cooktops, wall ovens, hoods, refrigeration units, wine storage, warming drawers and beyond.

"We are pleased to return to KBIS to reveal our incredible new Hestan Indoor designs," said Eric Deng, president of Hestan Commercial Corporation. "The residential sector is an important market, demanding a quality culinary experience in their home kitchens. Our new Indoor line brings the precision and quality performance of our award-winning commercial appliance line right into the home."
TASTE THE DIFFERENCE: IN-BOOTH DEMO OF HESTAN CUE
The Hestan Cue professional team is inviting all show attendees into the Hestan booth for a quick taste and trial of the brand's latest, smart induction cooktop featuring Hestan Cue's guided cooking technology. Guests are invited to not only sample the crispy skin salmon, but learn more about the Hestan Cue enabled smart cooktop and video-guided technology. For more information please visit www.hestancue.com.
NEW HESTAN INDOOR PRODUCTS ON DISPLAY
Full kitchens on display at KBIS will include a large Stainless Steel kitchen, a full kitchen in Prince, and a Full Overlay kitchen. Hestan's new Indoor line is distinguished by several innovative features.
The ranges include the Hestan CircuFlame™ burner, which delivers the fastest boil time and 30,000 BTUs of high-performance cooking power per hour.
TwinVection™ in the Hestan wall ovens delivers maximum airflow and optimum temperature control.
MarquiseDisplay™, a patent-pending, touch control oven display, is discreetly and conveniently located within the Marquis accented oven door handle—an industry first.
The Infinity Shelf System™ inside the refrigerators provides practically limitless shelf positions with quick and easy adjustment without having to remove items.
Hestan dishwashers are equipped with the patented Double Axial Washing System™, which produces the most efficient dishwashing process for full coverage and optimum water usage; 
AquaLeak Detection Technology™, which detects leaks in the hose and switches off the water supply immediately.
The products will be available in the 12 Hestan signature color finishes: Citra, Sol, Matador, Tin Roof, Lush, Prince, Pacific Fog, Grove, Bora Bora, Stealth, Froth and Steeletto.
Hestan will also preview a first-generation concept rangetop showcasing its latest innovation. Visitors to the Hestan booth will see an exclusive demonstration of the new product working in conjunction with the Hestan Cue Smart Cooking System, providing a glimpse into the future of gas cooking.

Each year kitchen and bath designers, dealers, architects, builders and remodelers from all over the world attend KBIS to not only discover the newest product innovations, but to also take advantage of networking. For more information about the event, visit https://www.kbis.com/.
For more information about Hestan, please visit www.hestan.com.
ABOUT HESTAN: Hestan is the award-winning culinary brand renowned for creating the market's most advanced, powerful and versatile commercial kitchen equipment and premium outdoor residential grills. Founded by culinary icon Stanley Cheng, and backed by some of the industry's most inventive and forward-thinking chefs and engineers, Hestan is forging new ground with visionary technologies and products, from their renowned commercial ranges to their premier outdoor grills and soon-to-be-launched residential indoor line. Headquartered in the heart of Southern California in a 130,000-square-foot, state-of-the-art manufacturing facility that includes a showroom, test kitchen and innovation lab, Hestan Commercial, Hestan Outdoor and Hestan Indoor are led by a collaborative team of industry mavericks who bring together over 200 years of combined experience to create thoughtfully designed products that respond intelligently to the needs of the end user. Equipping the kitchens of acclaimed restaurateurs and Michelin-starred chefs such as Thomas Keller, as well as the legendary Culinary Institute of America, Hestan is setting the pace of the culinary evolution with products that provide the confidence and comfort of the highest quality materials and top craftsmanship. For more information, visit www.hestan.com.
Editor's Note: To schedule an appointment with Hestan representatives, contact Marta Bistram via email: marta@beyondfifteen.com or by phone: (949) 733-8679 x114.
MEDIA CONTACT: Leslie Licano, Beyond Fifteen Communications, Inc.
leslie@beyondfifteen.com | 949-733-8679 x 101