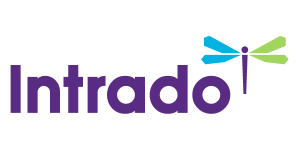 Vaccinex, Inc. Announces Research Collaboration Employing ActivMAb® Platform Technology and Antibody License Option Agreement with Surface Oncology
/EIN News/ -- ROCHESTER, N.Y., Jan. 08, 2018 (GLOBE NEWSWIRE) -- Vaccinex, Inc., a privately-held clinical-stage biotechnology company engaged in the development of therapeutic monoclonal antibodies to treat patients with cancer and neurodegenerative diseases, announces it has entered into a research collaboration and license option agreement with Surface Oncology, Inc.  The parties plan to conduct a research program utilizing Vaccinex's proprietary antibody discovery platform, ActivMAb®, to discover and select monoclonal antibodies to two undisclosed targets.  Surface Oncology will have the option to obtain exclusive worldwide rights to antibodies discovered during the research program.
Under the terms of the agreement, Vaccinex will receive an upfront payment and research funding.  Should Surface Oncology choose to obtain an exclusive license to select antibodies, Vaccinex will receive a license fee and annual maintenance fees, as well as development and clinical milestone payments, and royalties on sales of products resulting from the licensed antibodies.
Dr. Ernest Smith, Senior Vice-Present and Chief Scientific Officer of Vaccinex, said:
"Our technology is ideally suited for selecting antibodies specific to multi-pass membrane proteins such as GPCRs and ion channels.  We are excited to be working with Surface Oncology and to extend the application of our novel platform technologies to their selected targets."
About Surface Oncology
Surface Oncology is an immuno-oncology company developing next-generation immunotherapies targeting the tumor microenvironment. Surface's novel cancer immunotherapies are designed to achieve a clinically meaningful and sustained anti-tumor response, and may be used alone or in combination with other therapies t. The Company has a pipeline of novel immunotherapy programs, including programs targeting CD47 and CD73, supported by a broad strategic collaboration with Novartis. Headquartered in Cambridge, Mass., Surface was founded by Atlas Venture and is also supported by leading biotechnology venture investors F-Prime Capital Partners, Lilly Ventures, New Enterprise Associates (NEA) and Amgen Ventures. For more information, please visit www.surfaceoncology.com. 
About ActivMAb®
Vaccinex has developed ActivMAb®, an antibody discovery platform that enables efficient mammalian cell based expression of a library of human antibodies in full length IgG format on the surface of both a mammalian virus and cell.  The platform combines the advantages of virus panning and cell sorting into one seamless selection process.  This technology enables the rapid selection of >1010 antibody combinations and thus selection of high affinity leads with varied frameworks that recognize multiple epitopes. The selected antibodies are ideally suited for development because they have already passed mammalian cell quality control during the selection process. 
Vaccinex has also modified this fusion protein technology to enable the direct incorporation of multi-pass membrane proteins such as GPCRs and ion channels into the viral membrane.  This method is rapid, does not require any detergents or refolding, and can be applied to multiple cell types in order to maximize protein expression.  Antigen expressing virus can be readily purified and used for antibody selection. 
About Vaccinex, Inc.
Vaccinex, Inc. is a privately held clinical-stage immunotherapy company engaged in the discovery and development of human therapeutic monoclonal antibodies to treat cancer and neurodegenerative diseases, including Huntington's disease. Vaccinex utilizes its proprietary ActivMAb® Antibody Discovery Technology for rapid, mammalian cell-based antibody selection to build its antibody pipeline and in service to its biopharmaceutical partners. ActivMAb® combines the advantages of rapid and sensitive selection by virus panning and cell sorting in one technology, with intrinsic selection of antibodies that are efficiently expressed and stable in mammalian cells. Recent advances have made this technology uniquely efficient for selection of antibodies against multi-pass membrane proteins, an important class of target molecules for pharmaceutical development.  Vaccinex is based in Rochester, New York. For more information and to contact Vaccinex, visit www.vaccinex.com.
Cautionary Note on Forward-Looking Statements
This press release contains forward-looking statements reflecting the current beliefs and expectations of management. Words such as "may," "believe," "will," "expect," "plan," "anticipate," "estimate," "intend" and similar expressions, as well as other words or expressions referencing future events, conditions or circumstances, are intended to identify forward-looking statements.  Forward-looking statements in this press release involve substantial risks and uncertainties that could cause our performance or achievements to differ significantly from those expressed or implied by the forward-looking statements, including as a result of the inherent challenges in clinical development. All forward-looking statements are based on Vaccinex's expectations and assumptions as of the date of this press release, and actual results may differ materially.  Except as required by law, Vaccinex expressly disclaims any responsibility to update any forward-looking statement contained herein, whether as a result of new information, future events or otherwise.
Contact:
Vaccinex, Inc.
info@vaccinex.com