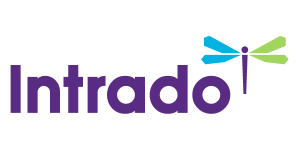 Verizon chief technology officer to speak at Citi conference Jan. 9
/EIN News/ -- NEW YORK, Jan. 08, 2018 (GLOBE NEWSWIRE) -- Hans Vestberg, president of Global Networks and chief technology officer at Verizon Communications Inc. (NYSE:VZ) (Nasdaq:VZ), will speak at the Citi 2018 TMT West Conference on Tuesday, Jan. 9, at approximately 11:45 a.m. ET in Las Vegas. His remarks will be webcast, with access instructions available on Verizon's Investor Relations website, www.verizon.com/about/investors/.
Verizon Communications Inc. (NYSE:VZ) (Nasdaq:VZ), headquartered in New York City, has a diverse workforce of 160,100 and generated nearly $126 billion in 2016 revenues. Verizon operates America's most reliable wireless network and the nation's premier all-fiber network, and delivers integrated solutions to businesses worldwide. Its Oath subsidiary reaches about one billion people around the world with a dynamic house of media and technology brands.
VERIZON'S ONLINE MEDIA CENTER: News releases, stories, media contacts and other resources are available at www.verizon.com/about/news/. News releases are also available through an RSS feed. To subscribe, visit www.verizon.com/about/rss-feeds/.
Media contact:
Bob Varettoni
908.559.6388
robert.a.varettoni@verizon.com