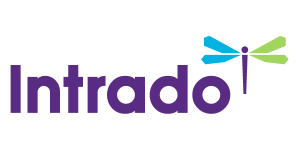 Medical Cannabis Payment Solutions Responds to Attorney General's Decision to Rescind the Cole Memo Guidance
Medical Cannabis Payment Solutions Issued the Following Statement in Response to Attorney General Jeff Sessions' Decision to Rescind the Previously Held Federal Guidance on State-Sanctioned Cannabis
/EIN News/ -- LAS VEGAS, Jan. 08, 2018 (GLOBE NEWSWIRE) -- via NetworkNewsWire -- Medical Cannabis Payment Solutions (OTC:REFG), a Nevada corporation that specializes in state-of-the-art financial services structured to serve the medical cannabis and banking industry, today responded to Attorney General Jeff Sessions' decision to rescind the Cole Memo and other internal enforcement guidelines from the Obama Administration that de-prioritized enforcement of federal marijuana prohibition against individuals and businesses complying with state laws regarding marijuana.

"Our company relied on the Cole Memo and the supplementary Treasury Department guidance in our company's business strategy," said Jeremy Roberts, CEO of Medical Cannabis Payment Solutions.  "We also rely on the protections of the Rohrabacher-Farr Amendment.  We believe that while the Cole Memo provided additional guidance in our business practices, our legal protections lie solely in the language of the Amendment and our adherence to the laws in the various states in which we operate."
The Rohrabacher-Farr Amendment became law in 2014.  The law prohibits the Justice Department from spending funds to interfere with the implementation of state medical cannabis laws that authorize the use, distribution, possession or cultivation of medical marijuana.
Mr. Roberts continued, "For the first three years of our company's existence we primarily focused on government relations, working with state attorneys general, lawmakers, state regulators and members of Congress to do everything in our power to comply and adhere with applicable laws.  These efforts, working closely with our legal counsel, have been entirely focused on whether we are part of the state-authorized distribution network referred to in Rohrabacher-Farr Amendment.  We have been assured by state governments, our lobbyists and attorneys that we are."
"Our ability to conduct business is entirely dependent on the continuing reauthorization of the Rohrabacher-Farr Amendment," said Sean Hullinger, Chief Legal Officer of Medical Cannabis Payment Solutions.  "We remain confident Congress will continue to protect patients, providers and facilitators in the various state-sanctioned medical cannabis systems."
Mr. Roberts added, "We continue to believe we are the only financial transaction provider in the medical cannabis space that can comply with these laws.  And while we fully recognize the Amendment is up for renewal this month, we believe members of Congress will continue to protect law-abiding participants in state-sanctioned systems.  We will continue to press forward so long as the Amendment remains law."
About Medical Cannabis Payment Solutions: Our mission is to provide end-to-end management, across multiple management systems, for medicinal marijuana operations. Many medicinal marijuana companies have experienced such rapid growth that they are finding it difficult to manage all aspects of their operation. In order to become a successful and compliant medicinal marijuana operation, effective management must depend on many different systems. REFG solves the fragmentation problem by identifying tools that are important to dispensaries, and customizing those tools specifically catered to the industry. We strive to create awareness within the medicinal marijuana industry and to develop an environmentally friendly, economically sustainable business while increasing shareholder value. For more information, please visit the company's website at: www.refg.co
FORWARD-LOOKING STATEMENT: This press release may contain certain forward-looking statements and information, as defined within the meaning of Section 27A of the Securities Act of 1933 and Section 21E of the Securities Exchange Act of 1934, and is subject to the Safe Harbor created by those sections. This material contains statements about expected future events and/or financial results that are forward-looking in nature and subject to risks and uncertainties. Such forward-looking statements by definition involve risks, uncertainties and other factors, which may cause the actual results, performance or achievements of REFG to be materially different from the statements made herein.
Corporate Contact
Medical Cannabis Payment Solutions, Inc.
Jeremy Roberts
702-706-7011
Jeremy@refg.co
www.refg.co
Communications Contact:
NetworkNewsWire (NNW) 
New York, New York 
www.NetworkNewsWire.com
212.418.1217 Office 
Editor@NetworkNewsWire.com