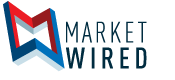 FT Portfolios Canada Co. Announces Additional Reinvested Distribution Amounts
/EINPresswire.com/ -- TORONTO, ONTARIO--(Marketwired - Jan 2, 2018) - On December 20, 2017 FT Portfolios Canada Co. (the "Manager"), the manager of the following exchange-traded funds (the "First Trust ETFs") announced reinvested distribution amounts for the period ending December 29, 2017 for each of the First Trust ETFs. The Manager has determined that additional reinvested distribution amounts are to be paid in respect of the units of the First Trust ETFs. Reinvested distributions generally represent realized capital gains and other income or special distributions received by the First Trust ETFs over and above cash distributions paid out during the year and are paid to unitholders, as required, to ensure the First Trust ETFs are not liable for ordinary income tax. The effective date for the additional reinvested distribution amounts is December 29, 2017.
Details of the additional per unit reinvested distribution amounts are shown in the table below:
Fund Name
Ticker
Symbol
Additional
Reinvested
Distribution
First Trust AlphaDEX™ U.S. Consumer Discretionary Sector Index ETF
FHD
$
0.06
First Trust AlphaDEX™ U.S. Materials Sector Index ETF
FHM
$
2.2620
First Trust AlphaDEX™ U.S. Utilities Sector Index ETF
FHU
$
0.0191
About First Trust
The First Trust companies are a well-respected global enterprise with a history in the U.S. market since 1991 and in Canada since 1996. As of November 30, 2017, First Trust Advisors L.P., the portfolio advisor for the First Trust ETFs, has approximately US$53.1 billion in exchange-traded fund assets under management and more than US$117.3 billion total assets under supervision or management. First Trust is the enterprise name used for the various businesses conducted in Europe, Mexico, Canada and the U.S.
Further information about FT Portfolios Canada's ETFs can be found at www.firsttrust.ca.

EIN Presswire does not exercise editorial control over third-party content provided, uploaded, published, or distributed by users of EIN Presswire. We are a distributor, not a publisher, of 3rd party content. Such content may contain the views, opinions, statements, offers, and other material of the respective users, suppliers, participants, or authors.