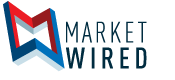 Ring In The New Year With A Safe And Sober Ride Home
/EINPresswire.com/ -- OAKVILLE, ON--(Marketwired - December 28, 2017) - As Canadians prepare to ring in a new year, MADD Canada and Allstate Insurance Company of Canada are reminding everyone about the most important step in their party preparations -- planning a safe and sober ride home.
"Celebration can turn to tragedy in an instant when someone gets behind the wheel after drinking or consuming drugs," said MADD Canada National President Patricia Hynes-Coates. "Take that risk right out of the mix; spend a few minutes now to plan your sober ride home."
Whether you're attending a New Year's bash or hosting a party yourself, a few simple guidelines can help ensure the New Year starts off right for everyone.
For party-goers:
Take an Uber, a cab or public transit.
Arrange for a designated driver.
Plan to spend the night.
For party hosts:
Have lots of food and non-alcohol/low alcohol beverages available. Party hosts looking to add non-alcoholic beverage options to their menu can check out MADD Canada sponsor Hill Street Beverage Company and their alcohol-free beer, wine, champagne and mocktails.
Serve drinks yourself so you can monitor how much your guests are drinking.
Don't serve alcohol to anyone who is intoxicated.
Know how your guests are getting home and who is driving.
Use the Uber app or have numbers available for taxi companies.
Be prepared to have intoxicated guests spend the night.
Stop serving alcohol long before you expect the party to break up.
Finally, MADD Canada and Allstate Canada are encouraging motorists to be aware of other drivers and if they see any driver they suspect is impaired, call 911. One call could save a life.
"Allstate Canada and its agents across the country join MADD Canada in wishing everyone a Happy New Year," said Ryan Michel, Allstate Canada President and CEO. "Let's start 2018 off right with a celebration free of impaired driving."
However you are celebrating, make a sober ride home your priority. Call an Uber or a cab, arrange a designated driver, take public transit or stay the night. Revelers looking for a safe, sober and reliable ride home at the push of a button can check out Uber, MADD Canada's Official Designated Driving App. Visit https://www.uber.com/partner/en-ca/madd-canada/ for more information.
About MADD Canada
MADD Canada (Mothers Against Drunk Driving) is a national, charitable organization that is committed to stopping impaired driving and supporting the victims of this violent crime. With volunteer-driven groups in more than 100 communities across Canada, MADD Canada aims to offer support services to victims, heighten awareness of the dangers of impaired driving and save lives and prevent injuries on our roads. To learn more, visit www.madd.ca.
About Allstate Insurance Company of Canada
Allstate Insurance Company of Canada is one of the country's leading producers and distributors of home and auto insurance products, serving Canadians since 1953. The company strives to keep its customers in "Good Hands®" as well as its employees, and has been listed five years in a row on the Best Employers in Canada list. Allstate Canada is committed to making a positive difference in the communities in which it operates and has partnered with organizations such as MADD Canada, United Way and Junior Achievement. To learn more about Allstate Canada, visit www.allstate.ca.
For more information, contact:

Patricia Hynes-Coates
National President
MADD Canada
647-919-6233
phynescoates@madd.ca

Anna Weigt-Bienzle
Senior Communications Specialist
Allstate Insurance Company of Canada
905-475-4527
aweigtbienzle@allstate.ca