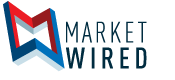 1970's Tennis Icons Bobby Riggs and Billie Jean King Represented by Agent Alan Morell Highly Acclaimed in Fox Searchlight Pictures "Battle of the Sexes"
/EINPresswire.com/ -- BEVERLY HILLS, CA--(Marketwired - Dec 20, 2017) - Announced today, 1970's Tennis icons Bobby Riggs and Billie Jean King, represented by Agent Alan Morell, during the "Glory Days" of tennis in the 70's and 80's, (who starred in the "Masters of Men's Tennis" and "Legends of Women's Tennis," managed by Mr. Morell), film "Battle of the Sexes," a 1973 iconic event super match, highly acclaimed on the big screen in the Fox Searchlight Pictures drama.
The "Battle of the Sexes" remains an iconic event in not just sports but American society. Some 90 million people watched around the world as the 29-year-old King defeated the 55-year-old Riggs, a former Wimbledon champion, in front of 30,000 fans inside the Houston Astrodome.
Many feel the 1973 tennis match between Billie Jean King and Bobby Riggs became the most watched televised sports event of all time.
Said Agent Alan Morell: "Bobby Riggs was an interesting client, master court strategist and tactician. Many don't know, as a 21-year-old amateur, Bobby won Wimbledon and U.S. Open. Bobby, was an incredible showman, gambler even during the 'Masters of Men's Tennis' days and had a way of mentally derailing his opponent. He lacked the overall power of his larger competitors, but made up for it with brains, ball control, and speed. Billie Jean King was the greatest women athlete I have ever had the privilege of representing. Her integrity, hard work ethic and incredible intellect in working for the rights of women across all barriers, not to mention her 39 Grand Slam titles is an incredible achievement. I was extremely honored to work with BJK and her partner Ilana Kloss in the glory days of tennis."
Mr. Morell has 30 years of global experience managing over 2500 campaigns in the successful development and management of talent, literary, TV and film packaging, commercial rights, corporate consulting, media positioning, sponsorship of live events and intellectual property (IP) rights. Mr. Morell is one of the few in the sports, entertainment and the arts industries, who has represented and managed clients, that have won the prestigious awards: Grammy; Tony; Oscar; Emmy, ESPY, Victors and NY Times Best Selling Authors.
2017 First Quarter Broadcast Television Film News ... - Broadway World
www.creativemanagementpartners.com  
Contact Information:
THE CREATIVE MANAGEMENT AGENCY
508-292-7900
Creative Management Partners LLC
433 North Camden Drive 6th Floor,
Beverly Hills, Ca. 90210

EIN Presswire does not exercise editorial control over third-party content provided, uploaded, published, or distributed by users of EIN Presswire. We are a distributor, not a publisher, of 3rd party content. Such content may contain the views, opinions, statements, offers, and other material of the respective users, suppliers, participants, or authors.