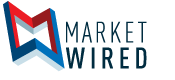 National Brain Tumor Society Presents The Policy Resolution Group (PRG) at Bracewell LLP with its Brain Tumor Champion Award
/EINPresswire.com/ -- WASHINGTON, DC--(Marketwired - December 18, 2017) - National Brain Tumor Society (NBTS), the largest nonprofit dedicated to the brain tumor community in the United States, announced that is has presented The Policy Resolution Group (PRG) at Bracewell LLP, a leading law and government relations firm, with its Brain Tumor Champion Award. The award is in recognition for its contributions and service to the brain tumor community.

"NBTS is sincerely grateful for the partnership and collaboration of Bracewell and PRG over the past several years," said David Arons, chief executive officer at the National Brain Tumor Society. "Bracewell and PRG have devoted many hours of service to helping advance the voices of the brain tumor community in Washington and have extended their support to helping to raise resources and awareness through our special events. Their talented and dedicated staff has assisted NBTS in advancing important legislation, achieved a series of key policy successes that have greatly benefitted the brain tumor community, and helped drive new research funding. NBTS thanks and recognizes their efforts and is looking forward to continuing to work together to make a difference in the lives of brain tumor patients, survivors, their families and care partners."

The Policy Resolution Group at Bracewell has been the National Brain Tumor Society's agency of record for government affairs and government relations for the past four years, and has helped the organization develop strong relationships with members of Congress and their staff, as well as provided advice, insight, direction and assistance in relation to advocacy on legislation that would impact the brain tumor community. PRG and Bracewell have donated much of their time to the organization, as well as supported other NBTS special events and activities.

"We are honored to work with NBTS, and honored by this award," said Edward Krenik, a partner in Bracewell's Policy Resolution Group. "We highly value our ongoing relationship and the important work NBTS is undertaking to ensure that brain tumor researchers, who are now more poised than ever to advance a cure, are supported by Congress with the needed resources. Our work with NBTS on Capitol Hill has helped lawmakers understand the importance of supporting this life-saving research."

In addition to Mr. Krenik, other members of the PRG team who have helped NBTS include John Lee and Caitlin Andrews.

The award was presented at Bracewell's Washington, D.C. office by Mr. Arons.

To learn more about the National Brain Tumor Society's legislative agenda and advocacy activities, please visit: http://braintumor.org/your-voice/
About National Brain Tumor Society
National Brain Tumor Society (NBTS) is the largest nonprofit organization in the U.S. dedicated to the brain tumor community. We are fiercely committed to finding better treatments and driving rapid progress toward a cure for brain tumors. We drive a multi-faceted and thoughtful approach to aggressively influence and fund strategic research, as well as advocate for public policy changes, in order to achieve the greatest impact, results, and progress for brain tumor patients. Money raised by the generous donations of our supporters has directly funded groundbreaking discoveries, programs, clinical trials and policy initiatives. To learn more visit www.braintumor.org.
Contact:
Mike Antonellis
National Director of Marketing Communications
National Brain Tumor Society
Phone: (617) 393-2841
E-Mail: mantonellis@braintumor.org

EIN Presswire does not exercise editorial control over third-party content provided, uploaded, published, or distributed by users of EIN Presswire. We are a distributor, not a publisher, of 3rd party content. Such content may contain the views, opinions, statements, offers, and other material of the respective users, suppliers, participants, or authors.