Publications by Freebird Publishers are Helping Prisoners find Companionship in their Hardest Times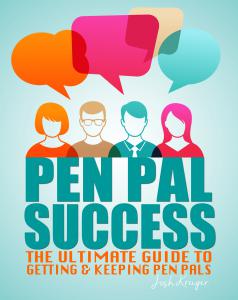 Pen Pal Success: The Ultimate Guide to Getting & Keeping Pen Pals
Pen Pals: A Personal Guide for Prisoners
Freebird Publishers specializes in Publications for Prisoners
For most prisoners, mail call is the highlight of their day. Freebird Publishers new books are helping them gain outside companionship.
Freebird Publishers is pleased to introduce two Pen Pal Books for Prisoners!"
— D. Schindelwig
NORTH DIGHTON, MA, USA, December 13, 2017 /
EINPresswire.com
/ -- For most prisoners, mail call is the highlight of their day. Some find it hard to make connections with the outside world, that's where Freebird Publishers comes into play. Freebird Publishers specializes in prisoner publications made especially for those incarcerated to bring resources, entertainment and more within their lineup of books.
Freebird Publishers has released two pen pal books. Their first,
Pen Pal Success: The Ultimate Guide to Getting and Keeping Pen Pals
, by Josh Kruger is a great How to book on ways to find Pen Pals willing to write prisoners. It's packed full of information including: How to write letters that get responses, What to do once you get your pen pal to keep them, How to find FREE pen pals that are willing to write prisoners, and more.
Their second Pen Pal book,
Pen Pals: A Personal Guide for Prisoners
, by Krista Smith was just released. It contains pen pal resources, pen pal profile and writing tips, how to improve your letter writing skills, mail art ideas, stationary, greeting cards, and more.
With these two publications prisoners are sure to find the companionship they're seeking. Both publications can be purchased on
FreebirdPublishers.com
or Amazon.com.
Freebird Publishers
Freebird Publishers
774-406-8682
email us here