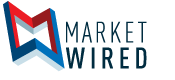 BlackBerry to Announce Third Quarter Fiscal 2018 Results on December 20, 2017
/EINPresswire.com/ -- WATERLOO, ONTARIO--(Marketwired - Dec 6, 2017) - BlackBerry Limited (NYSE:BB)(TSX:BB) will report results for the third quarter of fiscal 2018 at 8 a.m. ET on Wednesday, Dec. 20, 2017. The conference can be accessed by dialing 1-844-309-0607 or live streamed on the company's website at http://ca.blackberry.com/company/investors/events.html.
A replay of the conference call will be available at approximately 11 a.m. ET on December 20 by dialing 1-855-859-2056 or 1-404-537-3406 and entering Conference ID #3192119. It will also be available at the link above.
About BlackBerry
BlackBerry is a cybersecurity software and services company dedicated to securing the enterprise of things. Based in Waterloo, Ontario, the company was founded in 1984 and operates in North America, Europe, Asia, Australia, Middle East, Latin America and Africa. The Company trades under the ticker symbols "BB" on the Toronto Stock Exchange and "BB" on the New York Stock Exchange. For more information, visit www.BlackBerry.com.

EIN Presswire does not exercise editorial control over third-party content provided, uploaded, published, or distributed by users of EIN Presswire. We are a distributor, not a publisher, of 3rd party content. Such content may contain the views, opinions, statements, offers, and other material of the respective users, suppliers, participants, or authors.