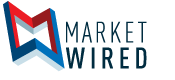 Influenster Announces the 2017 Women in STEM Scholarship Recipients
Influenster 2017 Scholarship For Women in STEM
Click here for high-resolution version
/EINPresswire.com/ -- NEW YORK, NY--(Marketwired - December 05, 2017) - Influenster, the leading product discovery and reviews platform, today announced the recipients of the Influenster 2017 Scholarship for Women in STEM. These outstanding recipients are university students who specialize in fields that span from design engineering to applied mathematics, and who embody the potential for what the future of STEM holds.
Witnessing a lack of representation of women in STEM, Influenster is making an active commitment to change the ratio in tech. With the Influenster Scholarship for Women in STEM, Influenster aspires not only to raise awareness on gender inequality in STEM, but to narrow the gap by empowering more women to pursue careers in STEM.
"This year, scholarship applications more than doubled compared to our previous scholarship cycle so we're thrilled and encouraged to see the overwhelming response from driven, ambitious women pursuing careers in STEM. As a female-founded tech company with a majority female workforce and membership base, Influenster is dedicated to supporting female students in fulfilling their dreams of becoming leaders in their respective fields," said Elizabeth Scherle, Co-Founder and President of Influenster.
Here are the recipients of the Influenster 2017 Scholarship for Women in STEM:
Kathleen Carroll, Duke University
Master's, Biomedical Engineering
Jenny Fan, Harvard University
Master's, Design Engineering
Sinaka Kapale, Carnegie Mellon University
Master's, Electrical and Computer Engineering
Lisa Yan, Carnegie Mellon University
Master's, Electrical and Computer Engineering
Jessica Zhao, Harvard University
Bachelor's, Applied Mathematics
Each scholarship is worth $1,000 and is used to pay for tuition and/or school expenses. The Influenster Scholarship for Women in STEM is a donor advised fund of United Charitable, a 501(c)(3) public charity.
About Influenster
Influenster is a product discovery platform and reviews platform that enables consumers to find new products and get advice to make informed purchases. Members use Influenster to explore the latest products, gain fresh insight, pick up new tips, and share their opinions with others. We help our members compare products and guide them on how products can be integrated into their lives. We inspire a love for products and encourage discovery, conversations and reviews.
The Influenster community of four million+ members is still rapidly growing. These product mavens with a heavy social media presence use their influence to spread the word about the products they know. Ever since the launch of Influenster's reviews platform, over 22 million reviews have been created on more than two million products, with an additional one million reviews generated each month.
Headquartered in New York City, Influenster was founded by Elizabeth Scherle and Aydin Acar in 2010. For more information or to become a member, visit: www.influenster.com.
About United Charitable
At United Charitable, our mission is to make philanthropy accessible to everyone by providing comprehensive management of donor-advised funds and fiscally sponsored programs. We help people help others in our community, our country, and around the world. For more information about United Charitable, please visit www.unitedcharitable.org.
Image Available: http://www.marketwire.com/library/MwGo/2017/12/5/11G148508/Images/scholarship_logo-01-8d23ff9caa9889d09115467b6c933767.jpg


EIN Presswire does not exercise editorial control over third-party content provided, uploaded, published, or distributed by users of EIN Presswire. We are a distributor, not a publisher, of 3rd party content. Such content may contain the views, opinions, statements, offers, and other material of the respective users, suppliers, participants, or authors.