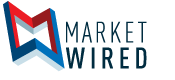 The world's largest education prize showcase inaugural laureates' contribution at the Yidan Prize Award Presentation Ceremony and Summit
/EINPresswire.com/ -- HONG KONG, CHINA--(Marketwired - Dec 1, 2017) - The Yidan Prize Summit will open in Hong Kong on December 11 2017, for the first time featuring the Prize's inaugural laureates - Professor Carol S. Dweck of Stanford University and Ms Vicky Colbert, founder and director of Fundación Escuela Nueva in Colombia - to showcase their pioneering work and to call for a new round of nominations for the 2018 awards.
The Yidan Prize for Education Research Laureate Prof. Carol S. Dweck, the Lewis and Virginia Eaton Professor of Psychology at Stanford University, is a trailblazing psychologist, scientist and a global authority on achievement motivation. Professor Dweck's decades-long research on "growth mindset" demonstrated how a focus on process rather than outcome can have a tremendous impact on students' prospects of achieving their full potential. Professor Dweck and her colleagues have developed techniques that alter mindsets, including "growth mindset intervention" where students' performance has seen marked improvement.
The Yidan Prize for Education Development is awarded to Ms Vicky Colbert, founder and director of Fundación Escuela Nueva and co-author of the Escuela Nueva educational model, in Armenia, Colombia, to see firsthand how the student-centered Escuela Nueva model has laid down a systemic approach that empowers both teachers and students by transforming the learning process and nurturing a collaborative and participatory spirit. For over 40 years, Ms Colbert's relentless dedication has brought profound and lasting impact on improving the quality of rural education across 14 countries in the developing world, touching the lives of over 5 million children.
The inaugural laureates will be sharing their life's work in person at the Yidan Prize Award Presentation Ceremony and Summit taking place on 10-11 December in Hong Kong.
"I'm thrilled and honored to be the inaugural recipient of this amazing prize," says Professor Dweck. "It will allow us to take our work forward and continue to innovate -- to develop even more effective interventions for students and more effective materials for teachers to use in classrooms. I look forward to coming to Hong Kong and engaging in productive exchanges with educators worldwide."
"The Yidan Prize is so important for me, because it would help us to ensure investment of other possible contributors and people that want to join the effort of improving quality education," says Ms Colbert. "With the support from the Yidan Prize Foundation our work will spread even wider to benefit more children in developing regions around the world."
Dr Charles Chen Yidan, founder of the Yidan Prize, said: "Seeing innovation in research and practice through the work of outstanding educators such as Ms Colbert and Professor Dweck is both exhilarating and reassuring. The challenges faced by our next generations are complex and numerous, and the work of our inaugural laureates will play a prominent role in re-shaping education and preparing our youth for the future."
Established in 2016, the Yidan Prize recognizes individuals whose work transforms education in innovative ways that can be scaled and adopted around the world, with a goal to provide access to quality education for all. Nominations for the 2018 Yidan Prize are currently open, and will be accepted until March 31, 2018. To nominate, visit http://nomination.yidanprize.org.
Media contacts

Yidan Prize Foundation
Lawrence Lui
Tel: +852 2155 1582
Email: Email Contact

Weber Shandwick
Mokka Mok / Winky Chow
Tel: +852 2533 9971/ 2533 9923
Email: Email Contact /
Email Contact
Distribution channels:
Amusement, Gaming & Casino
,
Banking, Finance & Investment Industry
,
Book Publishing Industry
,
Business & Economy
,
Education
,
Human Rights
,
Law
,
Media, Advertising & PR
,
Movie Industry
,
Music Industry
...

EIN Presswire does not exercise editorial control over third-party content provided, uploaded, published, or distributed by users of EIN Presswire. We are a distributor, not a publisher, of 3rd party content. Such content may contain the views, opinions, statements, offers, and other material of the respective users, suppliers, participants, or authors.