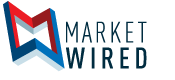 Your Epic Journey in the Black Desert Begins on January 17
/EINPresswire.com/ -- SEOUL, SOUTH KOREA--(Marketwired - Nov 30, 2017) - Pearl Abyss announced that the official launch date for Black Desert Online SEA is set for January 17. Adventurers can pre-order the game today at https://payment.sea.playblackdesert.com/Pay/NewPackage. There are packages available for all types of adventurers, so make sure to take a look. Black Desert Online is a buy to play game that is not subscription based so users can continue to enjoy gameplay after only one purchase.
Depending on the package purchased, adventurers who pre-ordered one will be able to access the game early. The early access period will depend on the package that was purchased. For users who purchased the Legendary package, early access will begin on January 10.
After a successful closed beta test, Pearl Abyss is now making final adjustments to optimize the game for Southeast Asia, improve translation quality and take into account the feedback that they received over the course of the CBT. Although the official launch date was revealed to be further away from what users had been expecting, Pearl Abyss issued an official statement to explain the improvements that they wanted to make.
Many events will be prepared for users to enjoy before the launch. To see the official statement, keep up with the latest news and updates on the game, make sure to visit the official website.
"The closed beta test in Southeast Asia was a great success and we would like to thank all of our adventurers for participating," said James Heo, COO of Pearl Abyss. "We're working on incorporating our user feedback into the game as much as possible before the official launch on January 17."
About Black Desert Online
Black Desert Online is an open world action MMORPG with cutting edge visuals and skill based combat that will redefine how we see the genre. It has the best character customization system of any game that is currently on the market. This feature allows users to break out of the norm and make unique characters that truly represent each and every player. Its intuitive controls, beautifully designed world and extensive lore will excite both newcomers and veterans of MMO games and action RPGs in general. The game has been successfully launched in over 100 countries and has over 8 million registered users.
For more information about Black Desert Online go to https://www.sea.playblackdesert.com/
Image Available: http://www2.marketwire.com/mw/frame_mw?attachid=3183363

Distribution channels:
Amusement, Gaming & Casino
,
Book Publishing Industry
,
Consumer Goods
,
Culture, Society & Lifestyle
,
Media, Advertising & PR
,
Movie Industry
,
Music Industry
,
Religion
,
Textiles & Fabric Industry

EIN Presswire does not exercise editorial control over third-party content provided, uploaded, published, or distributed by users of EIN Presswire. We are a distributor, not a publisher, of 3rd party content. Such content may contain the views, opinions, statements, offers, and other material of the respective users, suppliers, participants, or authors.