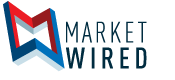 Brightness LLC and Revolution Lighting Technologies Selected by St. George College for Multi-Purpose Campus LED Lighting Retrofit
Lighting distributor installs Revolution Lighting Technologies' industry leading LED Eco Thin Panels throughout the college's interior; lights decrease energy consumption while creating a more productive lighting environment for students and teachers
/EINPresswire.com/ -- BUENOS AIRES, ARGENTINA--(Marketwired - November 16, 2017) - Brightness LLC, a Revolution Lighting Technologies distributor, today announced the completion of an LED retrofit project for St. George College, one of the most prestigious and oldest English schools in Argentina. The project included the installation of Revolution Lighting's industry leading Eco Thin Panels within the college's interior learning spaces, including classrooms, the science laboratory, the library, and the auditorium.
The project sought to modernize the college's antiquated lighting technologies with industry leading LED solutions, enabling the college to reduce energy use and operational costs by becoming more efficient while delivering superior lighting to ensure a better learning environment for students.
The installation of Revolution Lighting's Eco Thin Panels has significantly improved campus lighting efficiency, reducing lighting energy consumption by 45%, while also reducing maintenance costs due to a lamp life that is three times longer than traditional fluorescents. The LED lighting also provides a more optimal learning environment for the students, producing greater light output than standard fluorescent lighting, combined with "instant on" capability, no flicker, while eliminating UV or IR radiation, and they are Mercury-free.
"We are pleased with the new LED lighting to maximize our energy efficiency goal of reducing energy costs and providing better light throughout the campus," said Daniel Rigo, Property Manager of St. George College. "Brightness acted as a partner, providing the extensive time and effort necessary, as well finance support, in particular throughout critical decision making processes, to ensure a successful project. We look forward to continuing our efforts, capitalizing on leading technologies to become a more sustainable and energy-efficient institution."
"We are proud to work with academic institutions such as St. George College, providing it with leading LED solutions to create a more energy-efficient, safe, and productive learning environment for its students and faculty," said Carlos Martinangeli, President and Founder, Brightness LLC. "Selection by St. George College demonstrates the confidence in our company's dedication to delivering quality service and products for both primary and higher education."
Recent policy changes in Argentina have created significant opportunities for new LED retrofit projects under a process called Private and Public Initiatives (PPI). Brightness believes that it is well positioned, in partnership with Revolution Lighting, to serve a burgeoning market in need of energy efficient LED technologies, especially given its recent success in the country within the education sector.
According to the Department of Energy, lighting is the second largest source of energy use in K-12 schools, behind only space heating and cooling. As cited throughout a U.S. Environmental Protection Agency report, school buildings are often able to achieve upwards of greater than 40% energy cost savings through lighting installations and retrofits. With approximately 98,000 public schools and 4,600 colleges and universities nationwide, energy efficient lighting solutions continue to represent a tremendous market opportunity for Revolution Lighting.
About Brightness LLC
Brightness LLC is a Miami-based distributor, with offices located in Buenos Aires, Argentina, San Jose, Costa Rica and Montevideo, Uruguay, providing high performance LED lighting technologies for the industrial, commercial, and governmental markets. Brightness LLC is a direct distributor of Revolution Lighting Technologies LED products, as well as other Revolution Lighting brands such as Sentinel System, Lumificient, and Value Lighting. Brightness LLC brings more than 20 years of experience in the lighting market, with more than 300 engineers providing cutting edge, long-term solutions that ensure energy savings and environmental respect. For more information, please visit www.brightnessllc.com.
About Revolution Lighting Technologies Inc.
Revolution Lighting Technologies, Inc. is a leader in the design, manufacture, marketing, and sale of LED lighting solutions focusing on the industrial, commercial and government markets in the United States, Canada, and internationally. Through advanced LED technologies, Revolution Lighting has created an innovative lighting company that offers a comprehensive advanced product platform of high-quality interior and exterior LED lamps and fixtures, including signage and control systems. Revolution Lighting is uniquely positioned to act as an expert partner, offering full service lighting solutions through our operating divisions including Energy Source, Value Lighting, Tri-State LED, E-Lighting, All-Around Lighting and TNT Energy to transform lighting into a source of superior energy savings, quality light and well-being. Revolution Lighting Technologies markets and distributes its products through a network of regional and national independent sales representatives and distributors, as well as through energy savings companies and national accounts.

EIN Presswire does not exercise editorial control over third-party content provided, uploaded, published, or distributed by users of EIN Presswire. We are a distributor, not a publisher, of 3rd party content. Such content may contain the views, opinions, statements, offers, and other material of the respective users, suppliers, participants, or authors.