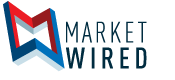 Ritter Insurance Marketing Launches Podcast
/EINPresswire.com/ -- HARRISBURG, PA--(Marketwired - November 15, 2017) - Ritter Insurance Marketing is proud to announce the launch of their Agent Survival Guide Podcast, an audio companion to their Agent Survival Guide website.
Available today, the Agent Survival Guide Podcast serves to meet the needs of the on-the-go insurance agent by providing valuable content for listening to at any time and any place.
"We are pleased to offer our content in podcast form to make it as available and convenient as possible for agents to enjoy and learn," Ritter President Craig Ritter said. "Whether listening while driving, working out or just relaxing, we believe agents will appreciate having our educational materials on their smart phone or listening device."
The podcast offers marketing tips and strategies for selling insurance and staying compliant while highlighting how Ritter's exclusive tools can streamline an agent's business.
"We are seeing more and more agents take the 'independent' route," Ritter said. "While this has huge advantages for flexibility and earning potential, being independent sometimes means being alone. ASG is making great strides in filling that gap to provide the independent agent the best of both worlds with top notch educational content from a trusted partner."
Episodes feature Agent Survival Guide articles and will be published on a weekly basis. The podcast is now available on AgentSurvivalGuide.com, iTunes, Podbean, Stitcher, and other podcasting directories.
This brand-new podcast aims to empower insurance agents selling Medicare, life insurance, annuities, long-term care insurance, and final expense products.
Subscribe to the Agent Survival Guide Podcast on Agent Survival Guide, iTunes, Podbean, or Stitcher.
Ritter Insurance Marketing, based in Harrisburg, Pennsylvania, is a national field marketing organization for senior insurance products. With more than 460,000 Medicare policies in force, seven offices, and 160 employees, Ritter Insurance Marketing is a national industry leader in the external marketing and distribution of Medicare Advantage, Medicare Supplement, and Medicare Part D plans.

EIN Presswire does not exercise editorial control over third-party content provided, uploaded, published, or distributed by users of EIN Presswire. We are a distributor, not a publisher, of 3rd party content. Such content may contain the views, opinions, statements, offers, and other material of the respective users, suppliers, participants, or authors.