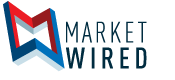 Winners of Canon PhotoMarathon Hong Kong 2017 announced
Professional judges recognize photography lovers for their locally inspired masterpieces
The awards presentation for the Canon PhotoMarathon Hong Kong 2017 was held today at the Canon Image2. A total of 41 prizes – including Challenge, Open and Student category prizes – were presented during the ceremony.
Click here for high-resolution version
/EINPresswire.com/ -- HONG KONG, CHINA--(Marketwired - Nov 11, 2017) - Canon Hongkong Company Limited (Canon Hongkong) (TSE: 7751) (NYSE: CAJ) today honoring winners of Canon PhotoMarathon (CPM) Hong Kong 2017 for their outstanding shots of the city during the competition's 9th annual awards ceremony held at the Canon Image2. On 8 October 2017 a record 3,000 contestants competed in the CPM's Challenge, Open and Student Categories, setting out from the Hong Kong Convention & Exhibition Centre to visit designated checkpoints across the city and shoot photographic masterpieces based on themes announced only on the day of the event. First held in Hong Kong in 2009, the CPM is considered the city's premier photography competition.
A total of 41 prizes were presented at today's ceremony. This year's "Best of Show" Award in the Challenge Category went to Chow Ho Man, who shot according to the theme "Intersection". In addition to winning attractive prizes, Chow will represent Hong Kong in the Canon PhotoMarathon Asia Championship 2018, a regional event where the top CPM winners gather to participate in themed challenges.
Tsui Kwok Ho, working with the themes "Distance" and "Sense of Time", won the "Best of Show" Award in the Open Category. He will represent Hong Kong in the CPM Taipei 2018.
In the Student Category, Lee Ho Yin took home the Gold Award in the individual competition with his outstanding shot based on the theme "Grace/ Elegance". Clementi Secondary School was the winner of the Gold Award in the inter-school competition.
All winners were determined by the CPM 2017 professional judging panel, which included Mr. Tsai King Yan, a founding honorary member of the Hong Kong Institute of Professional Photographers; Ms. Topaz Leung, a veteran commercial photographer; Ms. Celia Cheng, Hong Kong first photowriter to visit the "three extremes" and seven continents; sports photographer Mr. Brian Ching; and Mr. Dominic Chan, Senior Manager of Canon Hongkong. The prizewinning photos were selected from more than 7,000 remarkable entries based on a range of criteria including relevance to the theme, creativity in interpreting the theme, and use of color, light, shadow and composition.
To showcase the charm of the city's local communities, the secret checkpoint at the Hong Kong Federation of Youth Groups' multimedia center, M21, hosted a creative "Shoot for Hong Kong" experience for all contestants. Also this year the Student Category was expanded to give local students the chance to experience the excitement of the CPM under the guidance of professional photographers.
"I would like to thank our five judges for their hard work, and for taking time out of their busy schedules to help us select the winning masterpieces from more than 7,000 entries," said Mr. Shunichi Morinaga, Canon President and CEO. "Also, I am delighted to see such passion for photography from the younger generations. This year, 200 teenagers participated in the Student Category, and the works they submitted were of comparable quality to those of the adults.
"The Canon PhotoMarathon is Asia's premier photography competition and a great chance for enthusiasts to exchange insights and experience the marathon challenge," Mr. Shunichi Morinaga added. "We are already looking forward to celebrating the 10th anniversary of the CPM in Hong Kong next year, where we hope to bring everyone an even more amazing shooting experience!"
All the results are announced on the official website at http://www.canon.com.hk/photomarathon
High-resolution event photos and prizewinning photos can be downloaded via the link below:
https://drive.google.com/drive/folders/0B97oxysC_0mgU21jaWVpR1FFR0E?usp=sharing
About Canon Hongkong Company Limited
Canon Inc. (TSE:7751 / NYSE:CAJ) was founded in 1937 in Japan. Its predecessor, Precision Optical Instruments Laboratory, produced Japan's first 35mm focal-plane-shutter camera, "Kwanon", in 1934. Canon Inc. eventually expanded into the photocopying and printing industries, launching Japan's first plain-paper copier, NP-1100, in 1970 and the world's first inkjet printer, BJ-80, in 1985. Through the years, Canon Inc. has acquired in-depth experience in digital imaging product manufacturing as well as research and development. It is a leader in the development of innovative products and holds the most technology patents in the imaging industry. Canon Inc. also makes a significant contribution to the promotion of photography. Today, Canon Inc. has a strong global presence and is one of the most important market players in the imaging, office and industrial product categories. As at 31 December 2016, Canon's global revenue was US$29.3 billion.
One of the company's first offices in Asia, Canon Hongkong Co., Ltd. (CHK) was established in 1971. It is responsible for the sales, marketing and after-sales services for all Canon product lines in Hong Kong and Macau. CHK adheres to Canon's corporate philosophy of "kyosei", which encourages the company and its staff to participate in social, charitable and environmental activities in the community. CHK implements internationally recognized management systems and has achieved ISO 9001, ISO 14001, ISO 27001 (Canon Digital Production Center) and OHSAS 18001 certification. For more information about Canon Hongkong, please visit our website: www.canon.com.hk.
Image Available: http://www2.marketwire.com/mw/frame_mw?attachid=3180224

Media enquiries

Canon Hongkong Company Limited, Corporate Communications Division
Ms. Jaime Chan
Tel: (852) 2170 2042
Email: Email Contact

Ms. Kirsten Ng
Tel: (852) 2170 2470
Email: Email Contact

TA Communications

Ms. Yannie Yiu
Tel: (852) 2813 2170
Email: Email Contact

Ms. Karen Chow
Tel: (852) 2813 2172
Email: Email Contact

EIN Presswire does not exercise editorial control over third-party content provided, uploaded, published, or distributed by users of EIN Presswire. We are a distributor, not a publisher, of 3rd party content. Such content may contain the views, opinions, statements, offers, and other material of the respective users, suppliers, participants, or authors.