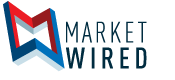 Tung Wah Group of Hospitals celebrates the 170th Anniversary of TWGHs Man Mo Temple and 20th Anniversary of the Establishment of HKSAR
Man Mo Parade -- Autumn Sacrificial Rites
/EINPresswire.com/ -- HONG KONG, CHINA--(Marketwired - Nov 5, 2017) - In commemoration of TWGHs Man Mo Temple's 170th Anniversary and the 20th Anniversary of the Establishment of the Hong Kong Special Administrative Region, Tung Wah Group of Hospitals ("TWGHs") organised the Man Mo Parade and the Autumn Sacrificial Rites on 5 November. 20 teams of performances and nearly 1,000 members participated in the procession. This unique touring of Man Cheong (the God of Civil) and Mo Ti (the God of Martial) is one of the most extraordinary heritage and cultural events in town, re-enacting the classic traditional practices of the Chinese community in the Central and Western District, evoking feelings of nostalgia among the younger generations and deepening the interactions between TWGHs and the community.
The Hon. LAU Kong Wah, JP, Secretary for Home Affairs, Dr. LEE Yuk Lun, JP, the Chairman, members of TWGHs Board of Directors and guests were invited to stage the Kick-off Ceremony. Dr. Lee said, "In the early days of Hong Kong, the Man Mo Temple is the core centre for discussion, litigation, sacrifice, education and community connection, with symbolic significance and high status in Chinese society. TWGHs hopes that by organising the Man Mo Parade, it could help foster a strong sense of belonging among TWGHs, Man Mo Temple and the public, and demonstrate the loving spirit in traditional Chinese culture."
The magnificent Parade comprised of Dragon and Lion Dance, Techno Dance of Deity, street dance, rope skipping, tai chi, ethical dance and marching band. Immediately after The Hon. LAU Kong Wah, JP, Secretary for Home Affairs, and Dr. LEE Yuk Lun, JP, the Chairman, waved the Convoy Flag, the parade procession took off. Led by the 2 divine sedan chairs conveying the Man Cheong (the God of Civil) and Mo Ti (the God of Martial), as well as members of TWGHs Board of Directors 2017/2018, the procession departed at Statue Square in Central, paraded through Bank Street, Queen's Road Central, Possession Street and Hollywood Road. The procession concluded at Man Mo Temple, where the Autumn Sacrificial Rites were conducted to invoke peace and prosperity for the people in Hong Kong.
The Autumn Sacrificial Rites were held at noon inside Man Mo Temple, Mr. LAI Sze Nuen, SBS, JP, Chairman 1969/1970, accompanied by Dr. LEE Yuk Lun, JP, the Chairman, and other Board Members, officiated at the Ceremony and performed the rites, while Prof. CHOW Chun Kay, Stephen, GBS, JP, member of TWGHs Advisory Board cum Chairman 2001/2002, read the sacrificial odes and Mr. YU Shiu Tin, Paul, BBS, JP, Member of TWGHs Advisory Board cum Chairman 1988/1989, acted as the Master of Ceremonies. The officiating party, reader of sacrificial odes, master of ceremonies, the Chairman and other Board Members dressed in traditional Chinese formal attire to show their respect to the ceremony. The ceremony included Inviting the Gods to be Present; First Contribution; Recital of Sacrificial Odes; Second Contribution; Third Contribution; Witness of the Burning of Offerings and concluded by showing appreciation and bidding farewell to the Gods .
The TWGHs "Man Mo Parade to Celebrate the 170th Anniversary of TWGHs Man Mo Temple cum 20th Anniversary of the Establishment of HKSAR" was concluded successfully with support from the following organisations: Chinese Temples Committee, the Hong Kong Taoist Association, Central and Western District Council, Central and Western District Office, Hong Kong Tourism Board, Sai Ying Poon Kai Fong Welfare Association, Hong Kong Central and Western District Woman Association, and Federation of Parent-Teacher Associations of the Central and Western District. Twenty groups have participated in the parade, covering major organisations from the Central and Western district. Representatives from Tainan Grand Matsu Temple, Taipei Dalongdong Baoan Temple, Macau A-Ma Cultural Village, Ching Chung Taoist Association, Yuen Yuen Institute, etc were also present.
About Man Mo Temple
The Man Mo Temple Compound on Hollywood Road in Sheung Wan is comprised of 3 blocks, namely, Man Mo Temple, Lit Shing Kung and Kung Sor. The Compound was built between 1847 and 1862. The Man Mo Temple is classified as one of the Declared Monuments in Hong Kong on 12 November 2010.
About Tung Wah Group of Hospitals
Since its establishment in 1870, TWGHs has been all along upholding its mission "To heal the sick and to relieve the distressed; to care for the elderly and to rehabilitate the disabled; to promote education and to nurture youngsters; and to raise the infants and to guide the children." Nowadays, TWGHs has become the largest charitable organisation in Hong Kong. For over a hundred years, TWGHs' medical and health, education and community services have developed rapidly to fulfill the needs of the society and to provide high quality services at low rates or for free. Today, TWGHs operates over 309 services centres, including 5 hospitals and 29 Chinese and Western medicine services centres, 54 education services centres, 219 community services centres that cover elderly, youth and family, rehabilitation and traditional services, as well as the Tung Wah Museum and TWGHs Maisy Ho Archives and Relics Centre, which were established to promote, restore and preserve the heritage and relics of TWGHs, with an aim to protect and preserve local traditional culture.
For event photos and captions downloading, please check this link:
https://www.dropbox.com/sh/m1i7p3l45m4zo27/AAAg2-nOwv1tJP6ii1vTBu2Ea?dl=0
This press release is issued on behalf of TWGHs by Lighthouse Consultant Limited. Please contact the following public relations consultant should there be any enquiries.

Ms. Alice CHAN
Lighthouse Consultant Limited
Tel: +852 2384 0095
Mobile: +852 8100 9122
Email: Email Contact

For enquiries about TWGHs, please contact Corporate Communications Branch representative of TWGHs:

Ms. Nelle LEUNG
Tel: +852 2859 7485
Mobile: +852 6185 7149
Email: Email Contact
Distribution channels:
Amusement, Gaming & Casino
,
Book Publishing Industry
,
Consumer Goods
,
Culture, Society & Lifestyle
,
Media, Advertising & PR
,
Movie Industry
,
Music Industry
,
Religion
,
Textiles & Fabric Industry

EIN Presswire does not exercise editorial control over third-party content provided, uploaded, published, or distributed by users of EIN Presswire. We are a distributor, not a publisher, of 3rd party content. Such content may contain the views, opinions, statements, offers, and other material of the respective users, suppliers, participants, or authors.