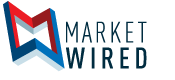 New Service Connects More Western Canadian Natural Gas to Eastern Markets in Time for Winter Season
/EINPresswire.com/ -- CALGARY, ALBERTA--(Marketwired - Nov 1, 2017) - Media Advisory - TransCanada Corporation (TSX:TRP) (NYSE:TRP) (TransCanada) announced today that its Canadian Mainline began shipping additional Western Canada Sedimentary Basin (WCSB) natural gas to markets in Eastern Canada and the U.S. as part of its Long-Term Fixed Price (LTFP) service.
This new service will allow TransCanada's 23 LTFP customers to realize lower transportation tolls by taking advantage of existing Canadian pipeline infrastructure so they can maintain their competitive edge at Ontario's Dawn Hub. The revenue generated will help reduce the costs needed to operate the Canadian Mainline for shippers.
"The LTFP service is one solution that will help western Canadian natural gas producers better compete in the North American gas market," said Tracy Robinson, TransCanada's senior vice president, Canada Gas. "Our customers will get more of their gas to key markets at a lower cost, benefiting those companies as well as consumers, governments, communities and stakeholders."
With the growth of natural gas production in the WCSB, TransCanada is working closely with our partners to continue to expand pipeline capacity to get their natural gas to market. Helping our customers secure natural gas markets will support capital investment and further spending, including hiring in the oil and gas industry. In addition to the LTFP deal, by 2020 we expect to facilitate the additional delivery of approximately one billion cubic feet of natural gas per day to key markets.
"As a transportation company, our role is to help connect our customers' resources to the higher value markets where they are needed," Robinson added. "We know our customers are facing new competitive challenges, and we are working with them to find solutions so we can all share in the long-term success of the WCSB."
Dawn LTFP shippers have agreed to long-term contracts that will transport enough natural gas to heat more than six million North American homes daily.
With more than 65 years' experience, TransCanada is a leader in the responsible development and reliable operation of North American energy infrastructure including natural gas and liquids pipelines, power generation and gas storage facilities. TransCanada operates one of the largest natural gas transmission networks that extends more than 91,500 kilometres (56,900 miles), tapping into virtually all major gas supply basins in North America. TransCanada is the continent's leading provider of gas storage and related services with 653 billion cubic feet of storage capacity. A large independent power producer, TransCanada currently owns or has interests in approximately 6,200 megawatts of power generation in Canada and the United States. TransCanada is also the developer and operator of one of North America's leading liquids pipeline systems that extends over 4,300 kilometres (2,700 miles), connecting growing continental oil supplies to key markets and refineries. TransCanada's common shares trade on the Toronto and New York stock exchanges under the symbol TRP. Visit TransCanada.com to learn more, or connect with us on social media and 3BL Media.
Media Enquiries:
Shawn Howard / Mark Cooper
403.920.7813 or 800.608.7859
TransCanada Investor & Analyst Enquiries:
David Moneta / Stuart Kampel
403.920.7911 or 800.361.6522