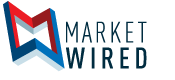 Trillium Staffing and Penn Foster Partner to Launch Construction Trades Training Program to Empower Employees to Develop a Career Path
In-demand Skills Available On-demand to Develop Future Craft Workers
/EINPresswire.com/ -- SCRANTON, PA and KALAMAZOO, MI--(Marketwired - November 01, 2017) - Penn Foster, a leading provider of skills development training and credentials for today's frontline workforce, and Trillium Staffing, one of the nation's largest construction staffing firms, today announced a partnership between the two companies to make no-cost, construction-focused courses available to Trillium employees to empower them to gain skills and increase employability.
As more companies work to mitigate the skills gap, Trillium and Penn Foster are serving as examples of ways education/skills training providers and staffing firms can partner to benefit employees, employers and communities. The program is accessible online for employees who want to grow their knowledge and gain new in-demand skills in the construction trade.
"By offering these online courses to our employees, we are providing a platform that combines the freedom for them to continue earning in their current positions with the flexibility to complete courses that will create a path toward more highly skilled and higher-paying construction-related jobs," said Jenna Mathieu, Marketing Manager, Trillium. "By partnering with Penn Foster, a prominent player in workforce development, we're also doing our part to address the skills gap that continues to cause labor market challenges."
Penn Foster, a leading provider of skills development training and credentials for today's frontline workforce, delivers its courses in a self-paced, competency-based model wrapped by comprehensive academic, professional and personal support and coaching -- all offered as part of Penn Foster's PFx online/mobile learning platform.
"Our flexible course options enable Trillium to create a customized program that meets the company's specific upskilling needs and its goal to produce highly competent construction trade employees," said Dara Warn, Chief Outcomes Officer, Penn Foster. "Together, we are able to customize the Trillium brand experience, enabling Trillium to differentiate within the construction talent marketplace by offering career paths and training opportunities. The end game is that we're working to make a real difference in skills and employability."
About Penn Foster
Students, employers and partner organizations rely on Penn Foster to build the skills and knowledge to power the 21st century workforce. For over 125 years, Penn Foster has been dedicated to helping people lead more meaningful and productive lives and to improving social outcomes through education. Penn Foster provides career pathways for opportunity youth and adult learners through diverse and affordable online diploma, certificate and degree programs, offered via its high school, career school and college. For more information, visit https://www.workforcedevelopment.com/index.html or https://www.pennfoster.edu.
About Trillium
The Trillium brand of companies is privately owned by René Poch and provides more than 30 years of industry leading recruitment and staffing services through its divisions including: Trillium Staffing, Trillium Construction Services, Trillium Driver Solutions, Trillium Marine, Trillium Technical, Trillium Environmental, and Trillium Techs. With approximately 90 offices nationwide and nearly 400 internal recruitment professionals, the Trillium brand is proud to be recognized by Staffing Industry Analysts as a Top 25 Largest Industrial Staffing Firm in the U.S., a Top 100 Largest Staffing Firm in the U.S., a Top 100 Fastest Growing Staffing Firm in the U.S., and a 2015 winner of National Best and Brightest Companies to Work For. For more information please visit www.trilliumstaffing.com.

EIN Presswire does not exercise editorial control over third-party content provided, uploaded, published, or distributed by users of EIN Presswire. We are a distributor, not a publisher, of 3rd party content. Such content may contain the views, opinions, statements, offers, and other material of the respective users, suppliers, participants, or authors.