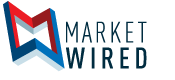 Juniper Networks Announces Date and Webcast Information for Upcoming Investor Conference in November 2017
/EINPresswire.com/ -- SUNNYVALE, CA--(Marketwired - October 31, 2017) - Juniper Networks (NYSE: JNPR), an industry leader in automated, scalable and secure networks, today announced the Company will present at the following investor conference in November:
Rami Rahim, Chief Executive Officer at Juniper Networks, will present at the UBS Global Technology Conference, Monday, November 13, 2017 at 11:45am PT, in San Francisco.
This event will be available live via webcast on the Juniper Networks website: http://investor.juniper.net/.
About Juniper Networks
Juniper Networks challenges the status quo with products, solutions and services that transform the economics of networking. Our team co-innovates with customers and partners to deliver automated, scalable and secure networks with agility, performance and value. Additional information can be found at Juniper Networks (www.juniper.net) or connect with Juniper on Twitter and Facebook.
Juniper Networks, the Juniper Networks logo, Juniper and Junos are registered trademarks of Juniper Networks, Inc. and/or its affiliates in the United States and other countries. Other names may be trademarks of their respective owners.