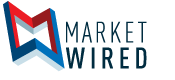 Aegean Marine Petroleum Network Inc. Announces Intention to Cease Physical Supply Operations in Singapore -- Maintains Trading Presence in the Singapore Market
/EINPresswire.com/ -- NEW YORK, NY--(Marketwired - Oct 31, 2017) - Aegean Marine Petroleum Network Inc. (the "Company" or "Aegean") (NYSE: ANW), a leading international marine fuel logistics company, today announced that after almost 11 years as a prominent player in Singapore, it has decided to exit the market as a physical supplier as of January 2018. The Company will maintain a trading presence in the Singapore market.
Our President Jonathan McIlroy commented, "The bunkering market in general, and the Singapore market in particular, are extremely competitive. We had hoped that enforcement of mandatory mass flow meter (MFM)-equipped bunker barging in January would have driven commercial improvement in the Singapore market allowing Aegean to compete profitably. However, 2017 has seen heightened commercial pressures in Singapore, and as a result, management has determined that Aegean's resources can be more profitably deployed elsewhere."
The Company is in the process of arranging its orderly withdrawal from the physical supply market in Singapore in conjunction with the Maritime and Port Authority of Singapore (MPA) and its barging and cargo partners in the market.
"All deliveries and contracts that we have booked with clients' vessels, cargo providers and barge contractors will be fulfilled," emphasized Aegean's President.
Despite the cessation of our physical supply activities, the Company will retain a presence in the market. "We will continue to employ a team of traders and support staff who will actively support our valuable clients in this market. This office will support our broad base of Asian customers across both our global physical supply network as well as handling back-to-back bunker trading and our lubricants business in Singapore and South-East Asia," said McIlroy. "We have an extensive customer base in Asia and we are committed to supporting the valued clients of our business," continued McIlroy.
Underscoring our client commitment, Aegean continues to develop new physical supply stations in addition to its most recent expansions in Algoa Bay (South Africa) in 2016, and Savannah (U.S.) and St Croix (U.S. Virgin Islands) in 2017. The Company believes it is in advanced stages of development with a number of new physical supply projects in new geographies. Mr. McIlroy commented, "We expect to debut these new markets over the course of 2018 and believe they will continue to reinforce Aegean's commitment of being an innovative market leader as the industry looks forward to change ahead in 2020."
About Aegean Marine Petroleum Network Inc.
Aegean Marine Petroleum Network Inc. is an international marine fuel logistics company that markets and physically supplies refined marine fuel and lubricants to ships in port and at sea. The Company procures product from various sources (such as refineries, oil producers, and traders) and resells it to a diverse group of customers across all major commercial shipping sectors and leading cruise lines. Currently, Aegean has a global presence in 30 markets and a team of professionals ready to serve its customers wherever they are around the globe. For additional information please visit: www.ampni.com
Cautionary Statement Regarding Forward-Looking Statements
Matters discussed in this press release may constitute forward-looking statements. The Private Securities Litigation Reform Act of 1995 provides safe harbor protections for forward-looking statements in order to encourage companies to provide prospective information about their business. Forward-looking statements include statements concerning plans, objectives, goals, strategies, future events or performance, and underlying assumptions and other statements, which are other than statements of historical facts.
The Company desires to take advantage of the safe harbor provisions of the Private Securities Litigation Reform Act of 1995 and is including this cautionary statement in connection with this safe harbor legislation. The words "will," "believe," "intend," "anticipate," "estimate," "project," "forecast," "plan," "potential," "may," "should," "expect" and similar expressions identify forward-looking statements. The forward-looking statements in this press release are based upon various assumptions, many of which are based, in turn, upon further assumptions, including without limitation, our management's examination of historical operating trends, data contained in our records and other data available from third parties. Although we believe that these assumptions were reasonable when made, because these assumptions are inherently subject to significant uncertainties and contingencies that are difficult or impossible to predict and are beyond our control, we cannot assure you that we will achieve or accomplish these expectations, beliefs or projections.
In addition to these important factors, other important factors that, in our view, could cause actual results to differ materially from those discussed in the forward-looking statements include our ability to manage growth, our ability to maintain our business in light of our proposed business and location expansion and other changes, our ability to obtain double hull secondhand bunkering tankers, the outcome of legal, tax or regulatory proceedings to which we may become a party, adverse conditions in the shipping or the marine fuel supply industries, our ability to retain our key suppliers and key customers, material disruptions in the availability or supply of crude oil or refined petroleum products, changes in the market price of petroleum, including the volatility of spot pricing, increased levels of competition, compliance or lack of compliance with various environmental and other applicable laws and regulations, our ability to collect accounts receivable, changes in the political, economic or regulatory conditions in the markets in which we operate, and the world in general, our failure to hedge certain financial risks associated with our business, our ability to maintain our current tax treatments and our failure to comply with restrictions in our credit agreements and other factors. Please see our filings with the Securities and Exchange Commission for a more complete discussion of these and other risks and uncertainties.
CONTACTS:
Company
Aegean Marine Petroleum Network Inc.
Tel. +1-212-430-1098
Email: investor@ampni.com

Investor Relations / Media Advisor
Nicolas Bornozis / Daniela Guerrero
Capital Link, Inc.
Tel. +1-212-661-7566
Email: aegean@capitallink.com