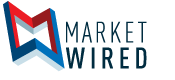 My Heart Bodibra Group Limited removed Yiu Koon Pong as chief executive officer of the Company
/EINPresswire.com/ -- HONG KONG, CHINA--(Marketwired - Oct 30, 2017) - The board of directors of My Heart Bodibra Group Limited (HKSE: 8297) (the "Company, together with its subsidiaries, the 'Group'") announced to remove Mr. Yiu Koon Pong ("Mr. Yiu") as an executive director and chief executive officer of the Company with immediate effect.
The Board considers that the removal of Mr. Yiu from his directorship and office of chief executive officer with the Company will not have any significant adverse effect on the operations of the Company and its subsidiaries. The Company will seek a new chief executive officer in lieu of Mr. Yiu.
About My Heart Bodibra Group Limited
Established in 2003, My Heart Bodibra Group Limited is a leading retailer of lingerie with shaping functions in Hong Kong, with production facilities in the PRC and Hong Kong. The Group has nine and two retail stores in Hong Kong and the PRC respectively. It principally offers a wide range of its own branded lingerie that are designed with shaping functions which aim to achieve better body appearances, including bras and panties, body shaping underwear and chest support vests. The Group also sells other products without shaping functions, which primarily include breast cream, panties, nude bras, swimwear, bras straps and pads, and waist bands. The stock of the Group was successfully listed on Growth Enterprise Market of the Stock Exchange of Hong Kong Limited on 13 July 2017.
For media inquiries, please contact:
Stimulus Investor Relations Ltd.
Contact: Ms. Hill Ho
Tel: +852 3159 2944
Email: Email Contact
Distribution channels:
Banking, Finance & Investment Industry
,
Beauty & Hair Care
,
Business & Economy
,
Consumer Goods
,
Food & Beverage Industry
,
Human Rights
,
Law
,
Media, Advertising & PR
,
Textiles & Fabric Industry

EIN Presswire does not exercise editorial control over third-party content provided, uploaded, published, or distributed by users of EIN Presswire. We are a distributor, not a publisher, of 3rd party content. Such content may contain the views, opinions, statements, offers, and other material of the respective users, suppliers, participants, or authors.