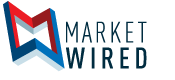 Ripon College Partners with Apogee for IPTV Service to Drive Strategic Initiatives
Shares positive changes in video distribution, mobility and student engagement
/EINPresswire.com/ -- RIPON, WI and AUSTIN, TX--(Marketwired - Oct 30, 2017) - In a move to increase retention and engagement and fulfill its strategic plan, Ripon College has partnered with Apogee, higher education's largest managed technology service provider, for management of their video entertainment and student engagement platform. Apogee will provide Ripon College with IPTV and customized campus content through its groundbreaking Stream2 platform.
After searching for a video solution that could offer more amenities than was available from their previous provider, Ripon turned to Apogee for its 100% commitment to higher education and its ability to distribute entertainment content and university-and-student-created social media, videos and flyers. Add to that, Apogee offered the ability for content to be watched on any mobile device, anywhere on campus.
"As part of our decision-making process, we spoke to students about a new television system. We found they wanted a more on-demand experience of being able to watch the shows they want, when and where they want them," said Tara LaChapell, Executive Director of IT at Ripon College. "We looked at a lot of different options and arrived at the strong conclusion that Apogee gave us the best service and the most channel options."
Students now enjoy 80 HD channels and networked DVR -- two student favorites -- as well as on-demand television, an HBO GO subscription, and 24-hour playback capabilities. And students will be able to connect their personal devices to the new system through their Stream2 account, enabling TV access anywhere on campus.
In addition to the TV watching amenities, Apogee also provides the campus with its own student channel, dubbed Rally Network. With Rally Network students have another avenue to promote events and share news. Student groups will be able to advertise events, share campus news and market their groups on television.
Ripon began trialing the Rally Network on campus this past summer. For the next year, TVs in the normal places on campus -- the Admissions Office, Wilmore Center, the Commons and Bovay's -- will be tuned to Rally Network and displaying digital signage.
"Collaborating with Ripon's administrators and student leaders to deliver a service custom-built for them is exciting," said Kristen Christensen, Client Service Manager at Apogee. "We take pride in seeing all of the university-specific events and activities being showcased not only on digital signage but also on student devices through Stream2."
Apogee believes that IPTV is the future of video for higher education and that Ripon, with its new IPTV service, is well-positioned for future on-campus video growth.
"The future of higher education video delivery is combining entertainment and campus content into one seamless, streaming service," said Pat Walsh, regional vice president, Apogee. "We are thrilled to partner with Ripon to further drive their strategic initiatives to increase retention and engagement, thereby driving and enhancing the entire campus experience."
About Ripon College
Ripon College is a private undergraduate liberal arts and sciences college located in the historic city of Ripon, Wisconsin. Founded in 1851, Ripon has a long tradition of excellence in facilitating transformational interdisciplinary learning. The college enrolls some 1,000 students from nearly every state and from countries around the world. www.ripon.edu
About Apogee
As higher education's largest provider of managed technology services, Apogee helps colleges and universities transition to and excel in today's digital era. Its comprehensive Managed Campus Suite includes ResNet and Administrative network solution that connect the campus to enhance learning outcomes, video that transforms the way students learn, and new digital engagement technologies that captivate students. Partnering with Apogee enables schools to derive greater return on their IT investments and increases student satisfaction while achieving budget stability and predictability. Find out why nine out of 10 schools that choose to outsource ResNet and video choose to partner with Apogee at www.apogee.us

EIN Presswire does not exercise editorial control over third-party content provided, uploaded, published, or distributed by users of EIN Presswire. We are a distributor, not a publisher, of 3rd party content. Such content may contain the views, opinions, statements, offers, and other material of the respective users, suppliers, participants, or authors.