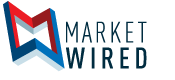 NetworkNewsWire Releases Exclusive Audio Interview with Pressure BioSciences Inc. (PBIO)
/EINPresswire.com/ -- NEW YORK, NY--(Marketwired - Oct 26, 2017) - NetworkNewsWire ("NNW"), a multifaceted financial news and publishing company that delivers a new generation of social communication solutions for business, today announces the online availability of its interview with Pressure BioSciences Inc. (OTCQB: PBIO), a leader in the development and sale of innovative solutions for the worldwide life sciences industry.
The interview can be heard at http://NNW.fm/PBIO-Interview-October-2017
Kicking off the interview, NNW's Stuart Smith introduces Richard T. Schumacher, founder and CEO of Pressure BioSciences, who describes the unique technologies at play with the company's award-winning, high pressure table-top instruments.
"We supply instruments and consumables to life science laboratories all over the world," says Schumacher. "These are the laboratories that are aggressively looking for the next billion-dollar drug, the next cure, the next preventive strategy, the next vaccine."
Instruments designed and manufactured by Pressure BioSciences are constructed to handle extremely high pressure points, up to 100,000 pounds per square inch of hydrostatic pressure. Schumacher points out that everything in nature has its own pressure point, which means under the right pressure and temperature conditions every biological cell sample -- whether it is from a virus, bacterium, normal or cancerous cell, animal or plant -- can be placed under pressure to be broken open to release its biomolecules (e.g., DNA, RNA, proteins, lipids) for analysis. The company's patented high pressure cycling technology (PCT) provides researchers with the ability to exquisitely control the critical sample preparation process. PBI believes that there are as many as 500,000 researchers worldwide who need to break cells in their studies, and that many are using old, archaic methods to do so.
Pressure BioSciences recently received patents for its Ultra Shear Technology (UST), a process that has the potential to play a significant role in a number of commercially important areas through its ability to create high-quality, stable nanoemulsions. Schumacher says this technology could provide a breakthrough when it comes to making cannabidiol (CBD) oil water soluble.
"We believe we can take CBD rich oil, put it through our system, break the oil down to very small droplets, and thus make it essentially water soluble, which means the bioavailability of CBD would dramatically increase," he says, noting the problem of making CBD oils water soluble has plagued the cannabis industry from the beginning.
Pressure BioSciences, which completed 2016 with $2 million in sales with only one salesperson on board, has recently added five more people to the sales staff -- and the team is diligently working to continue the company's progress in the industry. Its newest table-top, high-pressure instrument is a finalist in the 2017 R&D 100 Awards, which are often referred to as the "Oscars of Innovation". Furthermore, key opinion leaders around the globe are beginning to recognize the Barocycler 2320EXT instrument as a "must have" for laboratory research because of the many advantages the instrument has over its competitors, including a new USB output port where data generated by the instrument can be downloaded, making it a useful tool for FDA-required testing in biopharma quality control, a brand new application.
About Pressure BioSciences, Inc.
Pressure BioSciences, Inc. ("PBI") (OTCQB: PBIO) develops, markets, and sells proprietary laboratory instrumentation and associated consumables to the estimated $6 billion life sciences sample preparation market. Our products are based on the unique properties of both constant (i.e., static) and alternating (i.e., pressure cycling technology, or "PCT") hydrostatic pressure. PCT is a patented enabling technology platform that uses alternating cycles of hydrostatic pressure between ambient and ultra-high levels to safely and reproducibly control bio-molecular interactions. Our primary focus is in the development of PCT-based products for biomarker and target discovery, drug development and design, bio-therapeutics characterization, soil & plant biology, forensics, and counter-bioterror applications. Major new focal market opportunities are emerging in the use of our patented, scalable, high-efficiency Ultra Shear Technology ("UST") to create stable nanoemulsions of otherwise immiscible fluids (such as oils and water), and to prepare higher quality, homogenized, extended shelf-life or room temperature stable, low-acid liquid foods that cannot be effectively prepared using existing technologies.
For more information, visit https://www.pressurebiosciences.com/
About NetworkNewsWire
NetworkNewsWire (NNW) is an information service that provides (1) access to our news aggregation and syndication servers, (2) NetworkNewsBreaks that summarize corporate news and information, (3) enhanced press release services, (4) social media distribution and optimization services, and (5) a full array of corporate communication solutions. As a multifaceted financial news and content distribution company with an extensive team of contributing journalists and writers, NNW is uniquely positioned to best serve private and public companies that desire to reach a wide audience of investors, consumers, journalists and the general public. NNW has an ever-growing distribution network of more than 5,000 key syndication outlets across the country. By cutting through the overload of information in today's market, NNW brings its clients unparalleled visibility, recognition and brand awareness. NNW is where news, content and information converge.
Please see full terms of use and disclaimers on the NetworkNewsWire website applicable to all content provided by NNW, wherever published or re-published: http://NNW.fm/Disclaimer 
Forward-Looking Statements
This release contains forward-looking statements within the meaning of Section 27A of the Securities Act of 1933, as amended and Section 21E of the Securities Exchange Act of 1934, as amended. All forward-looking statements are inherently uncertain as they are based on current expectations and assumptions concerning future events or future performance of the company. Readers are cautioned not to place undue reliance on these forward-looking statements, which are only predictions and speak only as of the date hereof. In evaluating such statements, prospective investors should review carefully various risks and uncertainties identified in this release and matters set in the company's SEC filings. These risks and uncertainties could cause the company's actual results to differ materially from those indicated in the forward-looking statements.

EIN Presswire does not exercise editorial control over third-party content provided, uploaded, published, or distributed by users of EIN Presswire. We are a distributor, not a publisher, of 3rd party content. Such content may contain the views, opinions, statements, offers, and other material of the respective users, suppliers, participants, or authors.