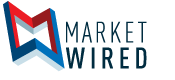 RLTR - ReelTime VR Begins Trading Publicly on the OTC Markets; Achieves Highest Tier Available as Designated by OTC Markets for OTC Pink Public Companies
/EINPresswire.com/ -- SEATTLE, WA--(Marketwired - Oct 25, 2017) - ReelTime Rentals, Inc. (OTC PINK: RLTR) has begun trading publicly on the OTC Markets and has reached the status of "Pink Current" as designated by OTC Markets.
The "Current" designation is the highest designation in the OTC Pink marketplace and requires the highest level of disclosure and reporting requirements of all OTC Pink tiers.
Companies may be categorized in Current Information by following the International Reporting Standard, which requires the company to be listed on a Qualifying Foreign Exchange that requires periodic disclosure filings, or by following the Alternative Reporting Standard by making filings publicly available through the OTC Disclosure & News Service pursuant to the Pink Basic Disclosure Guidelines. The Current Information category is based on the level and timely availability of disclosure and is not a designation of quality or investment risk.
Barry Henthorn, CEO, stated, "This is a truly pivotal milestone as ReelTime VR furthers its business. We are thankful to the numerous individuals whom have made this possible. We want to recognize the dedicated team at ReelTime (past and present) along with top notch professionals in legal compliance, accounting, and finance, as well as the very thorough staff at FINRA, and OTC Markets for without each of their efforts over an extended period of time this would not have been achieved. ReelTime VR has been actively working on its business anticipating this day would eventually arrive. Now that it has we will be able to communicate freely about our accomplishments and continue to make our mark as a Leeder in the Virtual Reality industry."
About OTC Markets: OTC Markets Group Inc. operates financial markets that provide investors with the information necessary to intelligently analyze, value and trade 10,000 U.S. and global securities through the broker of their choice. Our markets empower companies to provide the levels of transparency necessary to create more efficient markets. Together with our SEC regulated Alternative Trading System, OTC Link® ATS, the combined transparency and transactional efficiency creates a compelling trading experience for investors. OTC Markets Group provides services in three areas essential to creating better informed and more efficient financial marketplaces: Issuer Services, Trading Services, and Market Data Services.
About ReelTime VR: ReelTime Rentals, Inc. DBA ReelTime VR is a publicly traded company based in Seattle, WA (OTC PINK: RLTR). ReelTime is in the business of developing, producing, and distributing Virtual Reality Content and technologies. We have end to end production, editing, and distribution capabilities for internal and external projects. ReelTime Currently produces three ongoing series for the Samsung Gear VR platform and distributes them over numerous VR delivery portals.

EIN Presswire does not exercise editorial control over third-party content provided, uploaded, published, or distributed by users of EIN Presswire. We are a distributor, not a publisher, of 3rd party content. Such content may contain the views, opinions, statements, offers, and other material of the respective users, suppliers, participants, or authors.