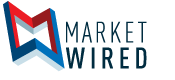 PriceSpider Launches Revolutionary New Tool Enabling Manufacturers to Ensure Brand Consistency Across E-Commerce Retailers
Latest Innovation from Top Retail Tech Provider Helps Companies Monitor How Products Are Displayed Online
/EINPresswire.com/ -- IRVINE, CA--(Marketwired - Oct 24, 2017) - PriceSpider -- an industry pioneer in creating advanced retail technology solutions for brand manufacturers and retailers -- is proud to announce the newest addition to their platform, Brand Monitor, a powerful tool for manufacturers that need to maintain a strong and consistent brand to maximize sales. Through the utilization of proprietary, "spidering" technology, Brand Monitor helps brand manufacturers protect their brands by revealing precisely how their products are being represented online by retailers via a single easy-to-navigate dashboard that supplies access to multiple product detail pages. This advanced monitoring tool, which complements PriceSpider's existing suite of offerings, swiftly gathers information from online retailers that brands may be looking to analyze, providing full visibility into how they are displaying product imagery, Enhanced Brand Content, A + content, product title, product specifications and more.
Streamlining the process that would normally require a team of employees to tackle, Brand Monitor provides the end user with several ways to view and analyze their online product content descriptions. This includes retail performance, content description and product performance all through a single, comprehensive dashboard. Anthony Ferry, co-founder and CEO of PriceSpider, could not be more excited to unleash this groundbreaking solution to brand manufacturers: "Right now, many brands have designated teams to manually search retailer websites such as Amazon and Walmart to see if they're displaying the manufacturer approved content. Unfortunately, they are discovering the inconsistencies between manufacturer and retailer content causing confusion to the shopper. Our new Brand Monitor solution is the most advanced platform available to counteract this frustrating, all-too-common trend in 'rogue' e-commerce by ensuring a strong and consistent message across retailers, clients will see notable sales growth."
Brand Monitor takes brand awareness to the next level by quickly analyzing product description compliance, in real-time, and with all the benefits of modern digital analytics. Without the traditional need for larger teams of researchers and marketers, making it easy to stay on top of uniformity.
"We are in a whole new phase of retail, where it has become almost impossible to manually stay on top of dozens, or even hundreds of online retailers," Ferry adds. "Brand Monitor represents the most progressive solution on the market today to keep the seller chain consistent and beholden to the manufacturer's approved content. I look forward to getting this technology to more of our clients, who deserve to have their brands positioned accurately."
To learn more about the challenges of monitoring product images online, a feature included in Brand Monitor, check out this informative white paper from PriceSpider.
For more information about PriceSpider or Brand Monitor, please visit www.PriceSpider.com.
About PriceSpider: PriceSpider is a retail technology company specializing in products and solutions that provide invaluable insight into consumer purchasing behavior. Powered by proprietary "spidering" technology that collects a wide range of data from thousands of e-commerce sites, PriceSpider discovers -- with precision -- what, where, when and how people purchase. In addition to its super-charged buying solution Where to Buy, which integrates with manufacturers' websites to capture conversion data while giving shoppers access to online and local retailers, PriceSpider offers a competitive edge with unique solutions including Brand Monitor, Minimum Advertised Price (MAP) Monitoring, Rating and Reviews and Market Intelligence Reports, which dive deep into retailer and brand performance, pricing and competitors' posture. With additional solutions currently in research and development designed to complement its existing suite of technological offerings, PriceSpider aims to provide the ultimate integrated technology platform to help its customers "know more" and "sell more." For more information, please visit www.PriceSpider.com.

EIN Presswire does not exercise editorial control over third-party content provided, uploaded, published, or distributed by users of EIN Presswire. We are a distributor, not a publisher, of 3rd party content. Such content may contain the views, opinions, statements, offers, and other material of the respective users, suppliers, participants, or authors.