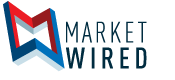 Coding Bootcamp Launches $1 Million Scholarship Fund for Working Women Pursuing New Careers in Tech
Bloc's new Close the Gap Scholarship Fund pledges to make tuition for its part-time coding and design bootcamps more affordable for women
/EINPresswire.com/ -- SAN FRANCISCO, CA--(Marketwired - October 23, 2017) - In 2016, only 26% of professional computing occupations were held by women. Bloc believes that to overcome the gender gap, tech training must become more affordable and accessible to women, including working women hoping to retrain for higher paying jobs in tech.
About the Scholarship
Eligible female applicants can apply a Close the Gap scholarship (currently worth 40% of tuition) towards one of two eligible Bloc programs: Bloc's Part-Time Web Developer Track (originally $8,800) or Designer Track (originally $9,800). In addition, Bloc offers deferred financing, so students pay back the bulk of their remaining tuition only after they acquire a new position in the tech sector.
Bloc CEO Clint Schmidt explains why Bloc created the Close the Gap Scholarship: "Serving thousands of students, we've become familiar with the obstacles that still face women pursuing careers in tech. Some of these obstacles are based on misinformation about what it takes to succeed in the field. Others are based on real constraints, including lack of money and time. Our scholarship is part of a broader effort to dismantle these obstacles."
Women's Participation in Bloc's Programs
In 2017, women already accounted for 39% of Bloc's successful students. By the end of 2018, Bloc would like 50% of all students who enroll in their programs to be women. By contrast, according to the National Science Foundation, as of 2015 (the most recent year for which statistics are available), women account for only 18.1% of students in bachelor's computer science programs.
Bloc's Women in Tech Who Inspired the Scholarship
Since its establishment in 2011, Bloc has helped hundreds of women change their lives and transition into higher-paying careers in tech. Prior enrolling at Bloc, Jennifer Slayton had worked an elementary school teacher but she wanted a career change: "I needed a change, something fresh. Then enters Bloc!" After graduation from her Bloc program, Slayton was hired as UX/UI Designer with Active Network: "Now I am doing both UX/UI design for mobile apps, web and marketing materials."
Blair Lunceford credits Bloc with helping her finally take control of her career: "I have the career focus that I've been searching for since graduating college." Noelle Lewkowicz who previously worked in fashion says her training at Bloc has both opened new doors and given her more mobility on the job market: "The fashion industry is so competitive, and I struggled to get my foot in the door. With this shift into UX/UI, I now have recruiters coming to me. I will be able to choose where I work instead of accepting whatever comes my way."
Self-identifying women can apply here for the scholarship.
About Bloc:
Bloc is an online education company with structured part-time programs for aspiring software developers and designers. Bloc relies on a combination of specialized mentors, mastery learning, and performance data derived from thousands of students to ensure that every graduate possesses the skills to advance their career in software development and design. Bloc was founded in 2011, and has raised venture investment from Shasta Ventures, Harrison Metal, Baseline Ventures, First Round Capital, and Learn Capital.
For more information contact:
Alex Kim
alex@bloc.io
415-769-8363

EIN Presswire does not exercise editorial control over third-party content provided, uploaded, published, or distributed by users of EIN Presswire. We are a distributor, not a publisher, of 3rd party content. Such content may contain the views, opinions, statements, offers, and other material of the respective users, suppliers, participants, or authors.