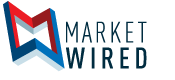 Modern States Education Alliance Partners With Collierville Schools and University of Memphis to Give High School Students Access to Tuition-Free College Credit
/EINPresswire.com/ -- COLLIERVILLE, TN--(Marketwired - Oct 20, 2017) - Modern States Education Alliance, a philanthropy dedicated to making a college degree more affordable and accessible, today announced a partnership with the Collierville School District and the University of Memphis to provide Collierville students the opportunity to earn free college credit while they are still in high school.
Modern States recently launched "Freshman Year for Free," the first-ever catalog of tuition-free online courses for 40+ core collegiate freshman subjects, enabling learners to earn traditional academic credits at more than 2,900 major colleges and universities. Taught by professors from leading schools, Modern States' free courses prepare students for the well-accepted Advanced Placement (AP) and College Level Examination Program (CLEP) exams offered by the College Board.
In the new partnership, Modern States will pay the AP and CLEP examination fees for at least 100 Collierville students, saving each of them about $100. In addition, the University of Memphis will create a new CLEP examination center in Collierville, making access to testing convenient for students who live in the area.
"I'm looking forward to our relationship with Collierville Schools," said Richard Irwin, Vice provost for Academic Affairs at University of Memphis. "This is much more accessible to the general public, and it helps us broaden our reach. I'm hoping you'll see an uptick in our use of CLEP. In-state students would save $1,200 for every course they test out of."
John Aitken, superintendent of Collierville Schools, said partnering with University of Memphis and Modern States would benefit his students. He praised the decision by University of Memphis to open a new testing center in Collierville and said the Modern States program would provide new opportunities for learning, as well as earning college credits.
"This partnership, including the new test center being developed by the University of Memphis, is an important new way to put more students on the path to a college education," Aitken said. "Our students are very fortunate to have access to Modern States' talented roster of educators, as well as free CLEP and AP exams."
In August, Modern States announced it will pay the test fees for the first 10,000 AP and CLEP students who complete a Modern States course. The offer enables students to earn a single college credit or up to a full year's worth of credits for free, reducing the cost of a traditional four-year college degree by 25 percent.
"Modern States is delighted to join forces with Collierville Schools and the University of Memphis to help make a college education a reality for more high school students in Tennessee," said Steve Klinsky, founder and Chief Executive Officer of Modern States. "Education has been getting more expensive, with student debt of more than $1 trillion. We value allies who want to create a top quality, tuition free, on-ramp to college and hope other schools will join us."
The professors who teach the Modern States courses include faculty from some of the nation's best universities, including Columbia, Purdue, Rutgers, MIT, Johns Hopkins, Tufts, Baruch College, University of Texas, and Cal Berkeley.
Modern States aspires to help over one million learners earn credit at no tuition cost, saving students and taxpayers approximately $1,000 per course and over $1 billion in total, while also creating a practical "on-ramp" into the traditional college system for anyone who seeks it.
About Modern States
The Modern States Education Alliance is a NYC-based philanthropy dedicated to making a college degree more affordable and attainable for everyone. Its first initiative is "Freshman Year for Free": more than 40 online college courses available tuition-free for credit, from top university professors available to anyone with an Internet connection. Students can use these courses to earn college credits by preparing for and taking AP and CLEP exams, as offered by the College Board. Learn more at ModernStates.org.
Media contact:
Jennifer Leckstrom
RoseComm for Modern States
Email Contact
215-681-0770

EIN Presswire does not exercise editorial control over third-party content provided, uploaded, published, or distributed by users of EIN Presswire. We are a distributor, not a publisher, of 3rd party content. Such content may contain the views, opinions, statements, offers, and other material of the respective users, suppliers, participants, or authors.