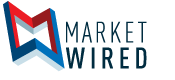 NetworkNewsWire Announces Publication on Public Companies Racing to Meet Swelling Global Demand for Lithium
/EINPresswire.com/ -- NEW YORK, NY--(Marketwired - Oct 20, 2017) - NetworkNewsWire ("NNW"), a multifaceted financial news and publishing company, today announces the publication of an editorial featuring MGX Minerals Inc. (CSE: XMG) (FRANKFURT: 1MG) (OTCQB: MGXMF), a client of NNW that operates as a diversified Canadian resource company developing large-scale mineral portfolios in specific commodities and jurisdictions in North America.
The publication, titled, "World Demand for Lithium Growing Rapidly as Energy Storage Needs Skyrocket," shines a light on the push for electric vehicles, and the various companies set on meeting the growing demand for lithium.
To view the full publication, visit: https://www.networknewswire.com/world-demand-lithium-growing-rapidly-energy-storage-needs-skyrocket/ 
"MGX Minerals (CSE: XMG) (FRANKFURT: 1MG) (OTCQB: MGXMF), which controls a significant interest in lithium, magnesium and silicon assets that offer streamlined development timelines and low capital expenditures, is directly in line to grow with the booming EV market.
"As MGX Minerals continues to develop its advanced water purification technology, the company is also solving the problem of what to do with the 800 billion gallons of wastewater created annually as petroleum is extracted from the earth. The company's petrolithium process eliminates the need to inject this contaminated wastewater back into the ground, preventing drinking water contamination and possible earthquakes. Instead, as MGX Minerals recovers concentrated lithium and other valuable minerals from the unavoidable wastewater, it leaves a remarkable product behind - clean water. The recent addition of several key oil and gas mining and technology industry veterans to the company's management team continues to solidify MGX's aggressive plan to fuel tomorrow's energy economy today."
About MGX Minerals
MGX Minerals is a diversified Canadian resource and technology company with interests in lithium, magnesium and silicon assets throughout North America. MGX currently owns 34% of PurLucid and has the exclusive right to acquire a 100% interest as well as owning the global rights to recently developed lithium and mineral extraction technologies co-operatively developed by PurLucid and MGX.
For more information, visit www.MGXMinerals.com 
About NetworkNewsWire
NetworkNewsWire (NNW) is an information service that provides (1) access to our news aggregation and syndication servers, (2) NetworkNewsBreaks that summarize corporate news and information, (3) enhanced press release services, (4) social media distribution and optimization services, and (5) a full array of corporate communication solutions. As a multifaceted financial news and content distribution company with an extensive team of contributing journalists and writers, NNW is uniquely positioned to best serve private and public companies that desire to reach a wide audience of investors, consumers, journalists and the general public. NNW has an ever-growing distribution network of more than 5,000 key syndication outlets across the country. By cutting through the overload of information in today's market, NNW brings its clients unparalleled visibility, recognition and brand awareness. NNW is where news, content and information converge.
For more information please visit https://www.NetworkNewsWire.com
Please see full terms of use and disclaimers on the NetworkNewsWire website applicable to all content provided by NNW, wherever published or re-published: http://NNW.fm/Disclaimer
Forward-Looking Statements
This release contains forward-looking statements within the meaning of Section 27A of the Securities Act of 1933, as amended and Section 21E of the Securities Exchange Act of 1934, as amended. All forward-looking statements are inherently uncertain as they are based on current expectations and assumptions concerning future events or future performance of the company. Readers are cautioned not to place undue reliance on these forward-looking statements, which are only predictions and speak only as of the date hereof. In evaluating such statements, prospective investors should review carefully various risks and uncertainties identified in this release and matters set in the company's SEC filings. These risks and uncertainties could cause the company's actual results to differ materially from those indicated in the forward-looking statements.