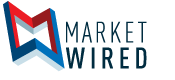 NetworkNewsWire Announces Publication Discussing the Diverse Services of Innovative Cannabis Stocks
/EINPresswire.com/ -- NEW YORK, NY--(Marketwired - Oct 20, 2017) -  NetworkNewsWire ("NNW"), a multifaceted financial news and publishing company, today announces the publication of an editorial featuring Global Payout, Inc. (OTC: GOHE), a client of NNW that provides comprehensive payment solutions that can be fully customized for virtually any domestic and international organization distributing money worldwide.
The publication, titled, "Standout Players Find Varied, Innovative Means of Serving the Marijuana Industry," discusses companies offering innovative service solutions to the diverse cannabis industry.
To view the full publication, visit: https://www.networknewswire.com/standout-players-find-varied-innovative-means-serving-marijuana-industry/
"Providing payments and transaction services to the cannabis industry, Global Payout, Inc. (GOHE) is addressing a key need for cannabis vendors and consumers without ever touching the marijuana plant. ... Global Payout recently announced (http://nnw.fm/KAd05) that MoneyTrac is in the final stages of forming a new joint-venture partnership agreement with an established financial institution to offer banking solutions to cannabis businesses, which would place MoneyTrac among very few companies possessing the ability to do so. The chief reason behind the initial launch of MoneyTrac was to address the many challenges faced within the cannabis industry, and Global Payout says the joint venture would enable MoneyTrac to deliver a greatly needed solution while positioning the company to potentially secure various revenue-generating service agreements and both short- and long-term revenue streams. Additionally, it will bolster the value of MoneyTrac's service offerings to cannabis clients.
"MoneyTrac has further indirectly entered the multibillion-dollar cannabidiol (CBD) market through a contract with H Smart Inc., a division of Marijuana Company of America. H Smart develops and distributes cutting-edge wellness and CBD products and is set to profit by using MoneyTrac's technology to pay commissions for its affiliates. It is anticipated that MoneyTrac will experience significant revenue through this agreement during the current fiscal quarter.
"MoneyTrac has also partnered with BlazeNow, Inc., an advertising and data collection platform that connects cannabis-related businesses with customers and patients. BlazeNow is a majority-owned subsidiary of MediaTechnics Corporation. Through this partnership, MoneyTrac intends to pursue joint-revenue products and services and will pool each companies' resources to grow both brands."
About Global Payout, Inc.
Since the company's inception in 2009, Global Payout, Inc. has been a leading provider of comprehensive and customized prepaid payment solutions for domestic and international organizations distributing money worldwide. In 2014, Global Payout introduced its first online payment platform, called the Consolidated Payment Gateway (CPG), which allowed its enterprise clients to transfer money to international bank accounts, mobile accounts, and prepaid card accounts. The development of the CPG became the foundation for the introduction of its new, state-of-the-art FINTECH payment system in 2017, designed for both online and mobile applications to allow account holders to maximize an expanded suite of financial services and minimize operational costs. Global Payout will continue to offer its FINTECH payment system to many vertical markets for support of foreign currency exchange and digital currency, including ongoing support of the banking industry and international governments.
For more information, visit www.GlobalPayout.com.
About NetworkNewsWire
NetworkNewsWire (NNW) is an information service that provides (1) access to our news aggregation and syndication servers, (2) NetworkNewsBreaks that summarize corporate news and information, (3) enhanced press release services, (4) social media distribution and optimization services, and (5) a full array of corporate communication solutions. As a multifaceted financial news and content distribution company with an extensive team of contributing journalists and writers, NNW is uniquely positioned to best serve private and public companies that desire to reach a wide audience of investors, consumers, journalists and the general public. NNW has an ever-growing distribution network of more than 5,000 key syndication outlets across the country. By cutting through the overload of information in today's market, NNW brings its clients unparalleled visibility, recognition and brand awareness. NNW is where news, content and information converge.
For more information please visit https://www.NetworkNewsWire.com
Please see full terms of use and disclaimers on the NetworkNewsWire website applicable to all content provided by NNW, wherever published or re-published: http://NNW.fm/Disclaimer
Forward-Looking Statements
This release contains forward-looking statements within the meaning of Section 27A of the Securities Act of 1933, as amended and Section 21E of the Securities Exchange Act of 1934, as amended. All forward-looking statements are inherently uncertain as they are based on current expectations and assumptions concerning future events or future performance of the company. Readers are cautioned not to place undue reliance on these forward-looking statements, which are only predictions and speak only as of the date hereof. In evaluating such statements, prospective investors should review carefully various risks and uncertainties identified in this release and matters set in the company's SEC filings. These risks and uncertainties could cause the company's actual results to differ materially from those indicated in the forward-looking statements.