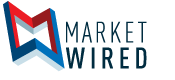 Easton Pharmaceuticals Announces Final Payment Completing $1.3 Million JV Agreement With Alliance Group For a 50% Property Ownership Interest and Various Businesses Including The Cultivation of Medical / Recreational Marijuana For National Canadian Market
Easton / Alliance Anticipates Its Aggregate Contracts To Begin Generating Revenues Within The Next 14 days
/EINPresswire.com/ -- TORONTO, ON--(Marketwired - Oct 20, 2017) - Easton Pharmaceuticals, Inc. (OTC: EAPH) is pleased to announce its final payment which completes its $1.3 Million CDN JV agreement with Canadian based 1124123 Ontario Limited (o/a - Alliance Group) towards a 50% property ownership interest and various businesses including the cultivation of medical / recreational marijuana for national Canadian market.
Easton has advanced its final payment, completing a total payment of $1.3 Million CDN to 1124123 Ontario Limited (o/a - Alliance Group) which provides Easton with an ownership interest in a 135 acre property and a 20% to 70% ownership interest in various businesses operating on the 135 acres of land located in the township of Georgina in the Municipality of North York, Ontario. 90 acres is zoned M3 industrial with the remaining 45 acres zoned as agricultural. The terms of the agreement provides Easton with the option on receiving 70% of the revenue derived from the first greenhouse producing medical / recreational marijuana, as well as 50% of all revenues from its aggregate business which has already received its first $6,000,000 CDN contract, anticipated to start generating revenues within the next 14 days. Easton / Alliance will be providing additional updates on its medical marijuana initiatives including pictures and regular facility progress updates as they become available.
Pursuant to this closed agreement, Easton's JV partner, Alliance Group (1124123 Ontario Limited) have been advised by its legal representation that it has cleared its last license exemption hurdles which clears a path for Alliance to grow, cultivate and distribute medical / recreational marijuana for the country of Canada. This has now resulted in Alliance Group bringing forward interim facility engineering plans with expectations of a completed greenhouse growing facility within 6 months which would be near the anticipated national launch date of recreational / medical marijuana for the country of Canada. Alliance Group and its legal team has passed all potential impediments and all legal hurdles which would have provided any federal, provincial and municipal levels of government, including national and local law enforcement officials an opportunity to forward any legal objections to the license exemption allowing Alliance / Easton from growing, cultivating, distributing medical / recreational marijuana for the country of Canada. Recreational marijuana has been made legal nationally in Canada and is expected to be launched in late spring of 2018 where many industry observers have estimated a huge shortage of marijuana product once launched.
The Easton / Alliance property has received an independent valuation of over $8,000,000 CDN. Easton / Alliance will be providing additional updates on its medical marijuana initiatives which will include pictures and regular facility progress updates.
In other news, Easton / BMV is awaiting the execution of a final sub-distribution agreement, initially for the Mexico market for its third product launch with a multi-national European based pharmaceutical company. Easton expects this agreement to be executed within the next few days. This product launch would join its other two previously launched woman's diagnostic / treatment products (Gynofit, AmnioSense) with multi-national Gedeon Richter and with Windsor Pharmaceuticals for central America. Easton will soon be disclosing sales updates on its recently launched "AmnioSense" product through Gedeon and with Windsor Pharmaceuticals.
About Easton Pharmaceuticals
Easton Pharmaceuticals is a diversified specialty pharmaceutical company involved in various pharmaceutical sectors and other growing industries. The Company previously developed and owned an FDA-approved wound-healing drug and currently owns topically delivered drugs to treat cancer and other therapeutic products to treat various conditions that are all in various stages of development and approval. Easton has partnered with BMV Medica SA de C.V. and together, own the exclusive distribution rights in Mexico and Latin America for patented women's diagnostic and preventative care products from CommonSense of Israel and other companies, along with two generic cancer drugs, Paclitaxel and Docetaxel from BioLyse Pharma of St. Catherine's, Ontario, Canada. Easton has recently closed on an acquisition to acquire 100% of iBliss Inc., a revenue generating e-vaporizing company with increased international presence and has also closed on an agreement with Alliance Group for property and various businesses including the cultivation of medical / recreational marijuana for the country of Canada.
For More Information On Easton and Affiliated Company's Visit:
http://www.eastonpharmaceuticalsinc.com
http://www.richter.hu/en-US/Pages/default.aspx
http://www.bmvmedica.net
http://iblissvapor.com
http://finance.yahoo.com/q?s=eaph
https://twitter.com/eastonpharma
Safe Harbor
This news release may contain forward-looking statements or expressions within the meaning of the Private Securities Litigation Reform Act of 1995 (The "Act"). In particular, when certain words or phrases such as "hope", "positive", "anticipate," "pleased," "plan," "confident that," "believe," "expect," "possible" or "intent to" and similar conditional expressions are expressed, they are intended to identify forward-looking statements within the meaning of the Act and are subject to the safe harbor created by the Act. Such statements are subject to certain risks and uncertainties and actual results could differ materially from those expressed in any of the forward-looking statements. Any investment made into Easton Pharmaceuticals would be classified as speculative and may contain risks. Such risks and uncertainties include, but are not limited to, market conditions, general acceptance of the company's products and technologies, competitive factors, the ability to successfully complete additional or adequate financing, government approvals or changes to proposed laws and other risks and uncertainties further stated in the company's financial reports and filings.