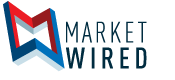 Cincinnati Works Partners with Jobcase to Launch Innovative Nonprofit-Tech Partnership for October Job Fair
Partnership Brings 21st Century Technology & Support to Boost Opportunity for Individuals before, during, and after the Job Fair
/EINPresswire.com/ -- CINCINNATI, OH--(Marketwired - Oct 19, 2017) - Cincinnati Works, a local nonprofit focused on improving Cincinnati residents' access to employment through career counseling, legal advocacy, & financial literacy, announced today that it will partner with Jobcase, the only social media platform dedicated to empowering America's workforce, to enhance opportunities at the nonprofit's 2017 Fall Cincinnati Works Job Fair. This nonprofit-tech partnership will expand outreach, improve participant preparation, and empower registrants to engage with Cincinnati Works staff, employers, and each other before, during, and after the job fair. The job fair is also sponsored by the United Way of Greater Cincinnati. The Cincinnati Works Job Fair is open to the public and will be held on October 31, 2017 from 10:00 a.m. - 12:00 p.m. at the United Way, 2400 Reading Road, Cincinnati, OH, 45202.
"We are thrilled to partner with Jobcase and to leverage their platform to help connect and empower job seekers and residents in our region," said Jessica Wright at Cincinnati Works. "We're excited to add Jobcase's online strengths to our efforts to help job fair participants to prepare even better in advance of the event: sharing questions, answers, and best practices among all registrants, strengthening community and providing encouragement, and staying connected after the event with tips on follow-up and next steps."
"Jobcase is proud to partner with Cincinnati Works, an organization that has, for decades, set the standard for both providing complete support to and achieving meaningful results for the community that they serve," said Fred Goff, founder and CEO, Jobcase. "Jobcase is supporting Cincinnati Works and their semi-annual job fair by extending their strong community presence online and increasing access to even more residents around the region. Using our platform in collaboration with Cincinnati Works staff, Jobcase is able to make the opportunities and benefits of the job fair available to many more people, involving those that would otherwise not be aware, and engaging folks who may value a personal approach to preparing and following through on the job fair opportunities. It is our privilege to leverage the Jobcase community and our data-science to help Cincinnati Works bring together residents and employers."
The Cincinnati Works Job Fair is free to all registrants and provides access to entry-level employment opportunities with 22 participating companies including Amazon, Hilton, Fifth Third Bank, Kroger Grocery Stores, and others. Cincinnati Works will also host, in advance of the job fair, two special opportunities for its members to prepare and practice: two mock job fairs on Monday, October 23 from 2:00-4:00pm and Tuesday, October 24 from 10:00am-12:00pm, respectively. Individuals that become members of Cincinnati Works prior to the job fair will receive a $20 Kroger gift card. Membership with Cincinnati Works is free.
Online registration for the Cincinnati Works Job Fair can be completed on Jobcase's dedicated registration page: www.jobcase.com/cwjobfair. All registrants who sign up through Jobcase will be able to network online with organizers, employers and peers to share advice, tips and work life updates before and after the event via the Cincinnati Works Job Fair Group in the Jobcase community.
Cincinnati Works Job Fair details:
Who: 22 employers
Where: United Way of Greater Cincinnati, 2400 Reading Road, Cincinnati, OH
When: Tuesday, October 31, 2017 from 10:00 a.m. - 12:00 p.m.
To learn more about the Cincinnati Works Job Fair and to register, please visit: www.jobcase.com/cwjobfair
About Cincinnati Works
Founded in 1996, Cincinnati Works is a nonprofit that brings hope and encouragement to people living in poverty while assisting them in advancing to self-sufficiency through employment. It has helped thousands of individuals find employment. The organization offers its Members (clients) lifetime access to employer partners while providing them with support services including one-one-one employment coaching, legal advocacy, counseling, and guidance in financial literacy. Cincinnati Works provides the community a previously untapped source of entry- and mid-level workers, decreased need of public resources, and solution-focused strategy to eliminate poverty in the region -- leading to an estimated economic impact of $35 million and the reduction in poverty-related problems including crime, poor health, and a lack of education. Cincinnati Works is a United Way of Greater Cincinnati Agency Partner. For more information, visit www.cincinnatiworks.org.
About Jobcase
Jobcase, builders of technology and community to empower America's workforce, is one of the Boston area's fastest growing technology companies. Jobcase provides one place to manage all things job-related, including access to the knowledge, connections and wisdom of over 75 million registered members. Jobcase is an industry affiliated partner of MIT's Computer Science and Artificial Intelligence Laboratory, CSAIL, and Jobcase technology also powers over 100 job sites in the Jobcase Network. For more information, visit www.jobcase.com.
For all press enquiries please contact:
Nicole Enberg-Vaz
(617) 945-1915
Email Contact

EIN Presswire does not exercise editorial control over third-party content provided, uploaded, published, or distributed by users of EIN Presswire. We are a distributor, not a publisher, of 3rd party content. Such content may contain the views, opinions, statements, offers, and other material of the respective users, suppliers, participants, or authors.