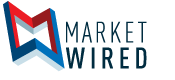 Forbes Magazine Lists HempLife Today Among the Top Five Hemp CBD Companies in Gross Annual Product Sales, Believes industry could hit one billion per year within three years
/EINPresswire.com/ -- DENVER, CO--(Marketwired - Oct 19, 2017) - Ubiquitech Software Corp. (OTC PINK: UBQU), through its operating subsidiary HempLifeToday.com, is proud to announce that Forbes Magazine has listed HempLife Today™ among the top five Hemp CBD Companies in gross annual product sales, and that sales of CBD products could hit one billion per year within the next three years. This article was published on August 23rd, 2017; however, the Company chose to wait until 3rd quarter financials were published before bringing this positive article to greater attention.
The Company wants shareholders to note that the CBD industry is still in its infancy, and only a fraction of the general public is aware of the many benefits of Hemp derived CBD products like CannazALL™, offered exclusively by HempLife Today™, at this time. In addition, it is important to note that many traditional sales channels are not yet available to this industry but as they come to fruition in the near, and long term future, HempLife Today™ will be poised to take advantage and this will reflect in growing quarterly and annual sales of HempLife Today's CannazALL™ products.
The marketing programs implemented by the UBQU team have proven very successful to date and that is validated by the mention of HempLife Today™ among the top five in the industry as mentioned in the Forbes article quoted below:
"Essentially everyone is trying to do hemp, but only a handful are doing it well." Forbes August 23rd, 2017
"The top 20 brands averaged sales of $2.1 million per year per company for 2016. However, some brands are much more successful with sales of $9 million-12 million. CW Hemp, made by CW Botanicals owns 7% of the market, followed by PlusCBD Oil made by CV Sciences with 5% of the market. The next three names are tied with 2% market share and they are Elixinol, HempMeds by Medical Marijuana Inc. and CannazALL by Hemp Life Today. An indication of the fragmentation of this market is that 79% of the market is made up of companies with very low sales comparatively." Forbes August 23rd, 2017
https://www.forbes.com/sites/debraborchardt/2017/08/23/hemp-cannabis-product-sales-projected-to-hit-a-billion-dollars-in-3-years/#57733302474c
In addition, the article states (and validates the Company's market research), that online sales of CBD products constitute 64.5% of all sales, with 17.8% coming from smoke shops, and only 9% coming from Doctor offices, and clinics, etc., with even less coming from health, nutrition and holistic stores.
Because of this data, HempLife Today™ will continue to focus on online sales of its CannazALL™ products. However, the Company could include retail sales in the future when CBD products are more widely known, and the Company is exploring options at the retail level. 
Currently, HempLife Today™ is setting up more and more sales portals online and through traditional marketing, and these include educating consumers through written content, increasing Social Media, more direct mail campaigns, outbound phone sales, and email marketing. The Company is also currently creating new social video and YouTube content. The Company will have more about these marketing platforms in future news.
The Company is also doing extensive market research and implementing robust SEO into all of the HempLife Today™ Websites and landing pages, and has brought onboard all of the necessary talent to give the Company the edge in this area. However, according to our market research the number of monthly searches for the most popular keyword, CBD Oil, is only approximately 74,000, and the number of monthly searches for other CBD related keywords are only in the thousands, with some only in the hundreds (of searches) per month. But, as natural online searches of those, and other keywords increase, HempLife Today™ will be there to capture more sales through SEO.
"We think this Forbes article is fantastic," said James Ballas CEO, "and I'd like to point out that this independent article places HempLife Today in the top five of CBD companies in gross sales, and that Forbes research shows our industry could reach one billion per year in the next three years, and we believe even sooner, with another major fact being that we are one of four out of the top seven companies mentioned that are publicly traded."
Technical director, Luke Dreyer adds, "Many people want to give us advice and believe they can help us with sales. But, the truth is they are treating our products as a regular dietary supplement and that will not fly in this industry. Trust me when I say that we have experts on our staff that know this industry and know how to process data, and we go where the sales are, and at this point what we are doing is the right thing for us. We will stay this course and we believe the awareness of CBD will happen. This is what makes us grow, along with the fact we produce the finest products that we possibly can, get them to our customers as fast as possible and offer support and even a guarantee. With all of this in place, then yes, we will at some point see exponential growth, and we will be ready for it."
CEO James Ballas adds, "In order to grow our brand we concentrate on three vital areas, producing the finest products possible, giving our customers the best experience possible, and using all tools at our disposal to educate and create new customers for our products. Obviously we are doing a good job at this and we are growing at the right pace for now. But, there will come a time when the industry really takes off and we will grow at a much greater rate. I will add that when this time comes, and we believe it will be sooner rather than later, only the companies that have laid the groundwork as we have will be at the top. We know what we are doing and we ask our shareholders to join us for the journey because we are in this to succeed. If however, shareholders think we aren't doing the job, or believe another company has a better plan, then once again I say don't buy shares of UBQU. It's as simple and as positive as I can say it. But, I do thank all shareholders who share our positive vision and appreciate greatly that you are with us."
About HempLife Today™
Ubiquitech Software Corp., through its subsidiaries is a dynamic multi-media, multi-faceted corporation utilizing state-of-the-art global internet marketing, DirectResponse (DRTV) Television, Radio, Internet Content, and traditional marketing to drive traffic to the new and emerging multi-billion dollar industries like its subsidiaries HempLifeToday™ and CryptoBuy.com
HempLifeToday™ focuses on the exciting and dynamic new thinking in the world today that recognizes the important health and life enriching enhancement that CBD Oil from the Hemp plant can bring. Through its network of quality USA growers HempLifeToday.com™ has developed multiple and proprietary CannazALL™ CBD oil products that include: its popular CBD Tinctures, Concentrated Oils, GelCaps, Skin Salve, e-liquid, and CannazALL Pets™ CBD products all offered @ www.HempLifeToday.com
CryptoBuy.com focuses on the burgeoning new world of Crypto Currencies and is created to be a service to persons interested in tracking and trading the many existing and future Crypto Currencies worldwide.
This press release contains forward-looking statements. Words such as "expects", "intends'', "believes'', and similar expressions reflecting something other than historical fact are intended to identify forward-looking statements, but are not the exclusive means of identifying such statements. These forward-looking statements involve a number of risks and uncertainties, including the timely development and market acceptance of products and technologies, the ability to secure additional sources of finance, the ability to reduce operating expenses, and other factors described in the Company's filings with the OTC Markets Group. The actual results that the Company achieves may differ materially from any forward-looking statement due to such risks and uncertainties. The Company undertakes no obligation to revise or update any forward- looking statements in order to reflect events or circumstances that may arise after the after the date of this release.

EIN Presswire does not exercise editorial control over third-party content provided, uploaded, published, or distributed by users of EIN Presswire. We are a distributor, not a publisher, of 3rd party content. Such content may contain the views, opinions, statements, offers, and other material of the respective users, suppliers, participants, or authors.