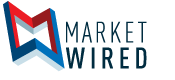 Peapack-Gladstone Bank Announces Appointment of Rich Johnston, Senior Vice President, Capital Markets, Peapack Capital, a subsidiary of Peapack-Gladstone Bank
Rich Johnston, Senior Vice President, Capital Markets, Peapack Capital, a subsidiary of Peapack-Gladstone Bank
Click here for high-resolution version
/EINPresswire.com/ -- BEDMINSTER, NJ--(Marketwired - Oct 18, 2017) - Peapack-Gladstone Financial Corporation (NASDAQ: PGC) and Peapack-Gladstone Bank are proud to introduce a new member of the team of private bankers of Peapack Capital, a subsidiary of the Bank, which focuses on equipment finance and leasing. Rich Johnston, Senior Vice President, Capital Markets at Peapack Capital is now responsible for indirect originations of leasing and asset finance transactions from bank lessors, independent lessors, finance companies and intermediaries in addition to all out-bound syndications. 
Mr. Johnston has over 25 years of leasing and structured finance expertise in the origination of middle market and large-ticket asset finance transactions in the primary and secondary syndication markets and on a direct basis. He most recently served as Director of Syndications at Sumitomo-Mitsui Finance & Leasing, responsible for all indirect originations for the New York branch of a $40 billion global finance company, originating $108 million in new business volume in the past year. Prior to that as Senior Vice President, Citizens Asset Finance, he originated $700 million in new business volume. Mr. Johnston also served in Capital Market roles at, AIG Commercial Asset Finance and Siemens Financial Services, Inc. where he earned the President's Club award for outstanding achievement on two occasions.
A resident of Mountainside, New Jersey, Mr. Johnston earned his Bachelor of Science in Finance from Fairfield University in Fairfield, Connecticut and Masters of Business Administration in Finance from Fordham University, New York, New York.
Peapack-Gladstone Financial Corporation is a New Jersey bank holding company with total assets of $4.17 billion as of June 30, 2017. Founded in 1921, Peapack-Gladstone Bank is a commercial bank that provides innovative private banking services to businesses, real estate professionals, non-profits and consumers, which help them to establish, maintain and expand their legacy. Through its private banking locations in Bedminster, Morristown, Princeton and Teaneck, its private wealth management, commercial private banking, retail private banking and residential lending divisions, along with its online platforms, Peapack-Gladstone Bank offers an unparalleled commitment to client service.
Image Available: http://www2.marketwire.com/mw/frame_mw?attachid=3175527

Contact:
Rosanne Schwab
Peapack-Gladstone Bank
Assistant Vice President, Public Relations Manager and Corporate Communications Manager
500 Hills Drive, Suite 300
Bedminster, NJ 07921
rschwab@pgbank.com
(908) 719-6543