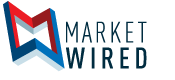 Amplience Helps Hibbett Sports Solve the Retail Engagement Challenge
/EINPresswire.com/ -- NEW YORK, NY--(Marketwired - Oct 18, 2017) -  Amplience, the platform for Retail Engagement, today announced that it is powering digital content management and delivery for Hibbett Sports. The company, a national retailer of athletic footwear, equipment and apparel, is using Amplience's entire suite of solutions to optimize its use of imagery for all aspects of the customer experience across traditional and mobile computing devices. 
In its search for a Dynamic Media and Content Production partner, Hibbett Sports sought an agile platform that could easily meet the needs of "mobile first" production. The Amplience platform was distinguished from the competition by its comprehensive content production and delivery capabilities, and its ability to facilitate rapid publication of imagery across desktop and mobile screen sizes.
Utilizing Amplience's Content Hub, Hibbett Sports has unified its editorial and product content, images and other document assets into a single library. This engenders a more efficient and collaborative production process while simultaneously delivering a richer, more engaging customer experience.
Amplience's Dynamic Media solution enables Hibbett Sports to dynamically render any image variant on demand from a single master asset, and ensure the content is adaptive and responsive across all channels and devices. In addition, the technology automates product spin-sets and simplifies the creation of image roundels. These capabilities enable Hibbett Sports to showcase the unique elements of its sports footwear, jerseys and apparel without investing significant resources in image development or management.
"Agility in publishing content was a critical requirement for Hibbett Sports, and one of the reasons Amplience stood out from other providers," said Kris Mack, Director, Web Operations at Hibbett Sports. "Our imagery and other content is an essential part of our ecommerce strategy, and optimizing this collateral efficiently across all platforms is imperative. Amplience helps us achieve this goal and, in so doing, provide a high-quality experience for our online shoppers."
"Content is the key to ecommerce success, but utilizing it effectively is not without its challenges," said James Brooke, CEO and Founder, Amplience. "Amplience is committed to helping brands overcome these obstacles and make the most of their digital assets. We're delighted to help Hibbett Sports in this endeavor and work closely with them to realize the benefits of the Amplience platform."
About Amplience
The Amplience platform signals the end of today's content production and publishing bottlenecks, accelerating processes and transforming assets into reusable, highly engaging digital content that can be delivered consistently across every customer segment, channel and locale. With Amplience, retailers finally have the velocity of continuously fresh content required to convert customers at every point of inspiration, driving higher sales and productivity -- all without scaling up the team. More than 200 of the world's leading brands, including John Varvatos, Rag and Bone, and Tumi, benefit from Amplience's specialized digital shopping expertise. For more information, visit www.amplience.com.
About Hibbett Sports
Hibbett Sports, headquartered in Birmingham, Alabama is a leading athletic-inspired fashion retailer with more than 1,000 stores, primarily located in small and mid-sized communities across the country. Founded in 1945, Hibbett stores have a rich history of convenient locations, personalized customer service and access to coveted footwear, apparel and equipment from top brands like Nike, Adidas and Under Armour. Today Hibbett is the largest company headquartered in Alabama with 9,200 employees nationwide. Consumers can browse styles, find new releases, shop looks and make purchases online or in their nearest store by visiting www.Hibbett.com. Follow us @HibbettSports.
For further information, please contact:

Jenn McManus-Goode
Email Contact
(781) 418-2406

EIN Presswire does not exercise editorial control over third-party content provided, uploaded, published, or distributed by users of EIN Presswire. We are a distributor, not a publisher, of 3rd party content. Such content may contain the views, opinions, statements, offers, and other material of the respective users, suppliers, participants, or authors.