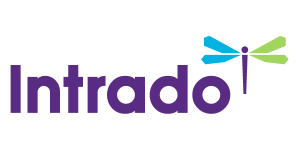 Hi-Crush Partners LP Resumes Distribution for the Third Quarter of 2017 and Announces Unit Buyback Program
/EIN News/ -- HOUSTON, Oct. 17, 2017 (GLOBE NEWSWIRE) -- Hi-Crush Partners LP (NYSE:HCLP), or Hi-Crush or the Partnership, announced today that the Board of Directors of its general partner has declared a quarterly cash distribution of $0.15 per unit on all common units, or $0.60 on an annualized basis, for the third quarter of 2017.  Separately, the Board of Directors also approved a unit buyback program of up to $100 million.

"The stabilization of market conditions, combined with strong demand for frac sand and logistics services has benefited our business," said Laura Fulton, Chief Financial Officer of Hi-Crush.  "We prudently expanded our geographic reach and operational capabilities in response to continued strong customer demand, and our volumes and cash flow have improved markedly. With this in mind, our management, along with the Board of Directors, determined that the timing was appropriate to resume capital return to unitholders and to do so in two distinct ways. First, by reinstating cash quarterly distributions to unitholders, effective beginning the third quarter, payable in the fourth quarter of 2017. And second, by pursuing an opportunistic unit buyback on the open market of up to $100 million as authorized by our Board."
The buyback authorization is effective immediately, and the program will continue until otherwise modified or terminated by the Board of Directors in its sole discretion and without notice.  The Partnership has authority at this time under its Term Loan and Revolving Credit Agreement for repurchases of up to $20 million which, over the near-term and combined with the initial quarterly distribution and its expected growth, is well-aligned with Hi-Crush's capital return intentions. The Partnership will seek consent allowing for the authorized amount of up to $100 million. The buyback program does not obligate the Partnership to repurchase any specific dollar amount or number of units and may be suspended or discontinued at any time.
"The third quarter cash distribution, augmented by the buyback program, reflects a thoughtful balance for our long-term capital return program and furthers our goal of maximizing value to our unitholders," said Robert E. Rasmus, Chief Executive Officer of Hi-Crush.  "The proactive and prudent actions we took over the course of the industry downturn during the last two years, and the subsequent upturn in activity, have resulted in our ability to generate strong cash flow and positioned Hi-Crush to begin returning capital to unitholders. With this initial distribution, we are setting the foundation for sustainable and meaningful growth over the near and long term. We continue to see fundamentals for the frac sand industry improving and believe we are uniquely positioned to take advantage as we execute on our operational strategy of Mine. Move. Manage."
The distribution will be paid on November 14, 2017 to all common unitholders of record on October 31, 2017.
Distributions to Foreign Investors
The declaration of the distribution is intended to be a qualified notice to nominees under Treasury Regulation Section 1.1446-4(b), with 100% of the Partnership's distributions to foreign investors attributable to income that is effectively connected with a United States trade or business.  Accordingly, the Partnership's distributions to foreign investors are subject to federal income tax withholding at the highest effective tax rate.
About Hi-Crush
Hi-Crush is a premier provider of proppant and logistics solutions to the North American energy industry.  Our portfolio of purpose-built production facilities are capable of producing 13.4 million tons per year of high-quality monocrystalline sand, a specialized mineral used as a proppant during the well completion process, necessary to facilitate the recovery of hydrocarbons from oil and natural gas wells.  Our production facilities' direct access to major U.S. railroads enhance our delivery capabilities into consuming basins, while our strategically located owned and operated in-basin terminals as well as our in-basin production facility positions us within close proximity to significant activity in all major oil and gas basins for advantageous truck transportation.  Our integrated distribution system, enhanced by our innovative PropStreamTM logistics solution, efficiently delivers proppant the "last mile" into the blender, providing customers surety of supply from mine to well site.  For more information, visit www.hicrush.com.
Forward-Looking Statements
Some of the information in this news release may contain forward-looking statements. Forward-looking statements give our current expectations, and contain projections of results of operations or of financial condition, or forecasts of future events. Words such as "may," "assume," "forecast," "position," "predict," "strategy," "expect," "intend," "plan," "estimate," "anticipate," "could," "believe," "project," "budget," "potential," or "continue," and similar expressions are used to identify forward-looking statements. They can be affected by assumptions used or by known or unknown risks or uncertainties. Consequently, no forward-looking statements can be guaranteed. When considering these forward-looking statements, you should keep in mind the risk factors and other cautionary statements in Hi-Crush's reports filed with the SEC, including those described under 1A of Hi-Crush's Form 10-K for the year ended December 31, 2016 and any subsequently filed 10-Q.  Actual results may vary materially. You are cautioned not to place undue reliance on any forward-looking statements. You should also understand that it is not possible to predict or identify all such factors and should not consider the risk factors in our reports filed with the SEC or the following list to be a complete statement of all potential risks and uncertainties. Factors that could cause our actual results to differ materially from the results contemplated by such forward looking statements include: the volume of frac sand we are able to sell; the price at which we are able to sell frac sand; the outcome of any pending litigation; changes in the price and availability of natural gas or electricity; changes in prevailing economic conditions; and difficulty collecting receivables. All forward-looking statements are expressly qualified in their entirety by the foregoing cautionary statements.  Hi-Crush's forward-looking statements speak only as of the date made and Hi-Crush undertakes no obligation to update or revise its forward-looking statements, whether as a result of new information, future events or otherwise.
Investor contact:
Investor Relations
ir@hicrush.com
Marc Silverberg, ICR
marc.silverberg@icrinc.com
(646) 277-1293