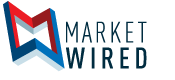 Vancouver Fencing Company Shares Why Chain-Link Fencing is a Style that Never Gets Old
Vancouver fencing company explains why chain-link fencing remains the most widely used system on the market in new blog post
/EINPresswire.com/ -- VANCOUVER, BC--(Marketwired - October 17, 2017) - QS Fencing specializes in the installation and repair of chain-link fencing and other types of metal fencing in Vancouver. As a resource for local homeowners and businesses, they recently shared why chain-link remains a timeless favourite in their online blog. For more, go to: http://www.qsfencing.ca/blog/chain-link-fencing-and-installation/
With their rather standard looks, chain-link fences certainly won't win any beauty pageants, but there are several reasons it remains the number one fencing system in the world. Simply put, chain-link fencing is hard to beat in terms of strength, corrosion resistance, flexibility, and low-cost installation.
Chain-link fences have been used to secure commercial, industrial, and government property, as well as airports, manufacturing facilities, mining operations, motor pools, vehicle fleets, and hazardous areas. It's beneficial in terms of security because the unobstructed view it provides means there's no place for intruders to hide.
Chain-link fencing is also an option for budget-conscious homeowners. Vinyl colour-coated variants mean that the familiar drab grey metal associated with chain-link is no longer the only option. Now fences can be adapted to fit into any neighbourhood. It's worth noting that vinyl coating provides more than simple aesthetics. It gives a smooth finish, prevents rust, and allows the fence to blend into or complement its surroundings.
Chain-link fencing is the ideal option for a cost-conscious home, as well as business owners who want safety and security without the frills. As the most effective and economical option out there, it's no wonder it's still the top choice for protecting children, pets, and property.
About QS Fencing
Established in 2010, QS Fencing is a family-owned business that aims to provide quality products and superior service. It is a Vancouver-based fencing company that is licensed and insured. All employees are WCB insured as well. QS Fencing serves the geographical areas of Vancouver, West Vancouver, North Vancouver, Burnaby, New Westminster, Coquitlam, Port Coquitlam, Port Moody, Maple Ridge, Richmond, Surrey, and Delta, BC.
To learn more, visit http://www.qsfencing.ca or call (604) 345-5145.