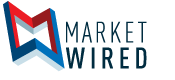 MobileHelp(R) Healthcare Appoints Jerriene Cordova as Director of Telehealth Programs, Telehealth
Jerriene Cordova joins MobileHelp Healthcare as Director of Telehealth Programs, Telehealth
Click here for high-resolution version
/EINPresswire.com/ -- BOCA RATON, FL--(Marketwired - October 16, 2017) - MobileHelp® Healthcare, a leader in mobile Personal Emergency Response System (mPERS) and health management solutions, today announced the appointment of Jerriene Cordova as Director of Telehealth Programs. Ms. Cordova brings more than two decades of experience in developing new markets and building strategic alliances.
Ms. Cordova joins MobileHelp Healthcare from Ideal Life, where she served as a Senior Sales Executive and an ambassador for remote patient monitoring and case management solutions. Prior to joining Ideal Life, she worked with an Aflac regional agency, transforming operations by introducing a multi-pronged strategy affecting training, leadership, recruiting, sales and retention. She also worked with GlaxoSmithKline Pharmaceuticals as an Executive Therapeutic Specialist, advocating for patients managing chronic conditions.
"I am very pleased to welcome Jerriene to our management team," said Chris A. Otto, Senior Vice President, MobileHelp Healthcare. "As we continue to grow, our success will depend upon the ability of our products and solutions to bring the right level of support to our healthcare provider customers as they move into new spaces within the care continuum. Jerriene's experience in patient-oriented organizations is a great fit for MobileHelp Healthcare - both where we are today, and where we're headed."
"I am truly excited to join the team at MobileHelp Healthcare," said Ms. Cordova. "The company has built a best-in-class remote patient monitoring solution rooted in technology, strong values and a focus on innovation. I look forward to bringing my experience to the company to support its next stages of growth and development."
Ms. Cordova holds a BS in Biology from the University of New Mexico. She is currently pursuing her MBA from LSUS.
About MobileHelp Healthcare:
Headquartered in the Research Park at Florida Atlantic University, MobileHelp® Healthcare is a division of MobileHelp, a leading provider of mobile Personal Emergency Response Systems (PERS) and health management technology. MobileHelp Healthcare provides healthcare organizations with a full range of telehealth product and service solutions designed to achieve better patient outcomes through enhanced oversight and reduced readmission. For more information about MobileHelp Healthcare, please call 1-561-981-6981 or visit the company website at www.mobilehelp.com/healthcare.
Image Available: http://www.marketwire.com/library/MwGo/2017/10/16/11G146583/Images/jerriene_2017-125df3c58bd68636b878beb2b996644f.jpg