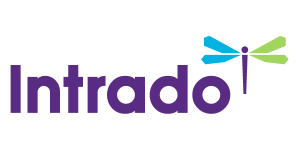 LifePoint Health To Broadcast Its Third Quarter 2017 Conference Call Live On The Internet
/EIN News/ -- Brentwood, Tenn., Oct. 13, 2017 (GLOBE NEWSWIRE) -- LifePoint Health, Inc. (NASDAQ: LPNT) announced today that it will provide an online Web simulcast of its third quarter 2017 conference call on Friday, October 27, 2017. The Company's results for the third quarter and nine months ended September 30, 2017, will be released before the open of the market on Friday, October 27, 2017.
The live broadcast of LifePoint Health's conference call will begin at 10:00 a.m. Eastern Time on October 27th. A 30-day online replay will be available approximately an hour following the conclusion of the live broadcast. A link to these events can be found on the Company's website at www.LifePointHealth.net.
LifePoint Health (NASDAQ: LPNT) is a leading healthcare company dedicated to Making Communities Healthier®. Through its subsidiaries, it provides quality inpatient, outpatient and post-acute services close to home. LifePoint owns and operates community hospitals, regional health systems, physician practices, outpatient centers, and post-acute facilities in 22 states. It is the sole community healthcare provider in the majority of the non‑urban communities it serves. More information about the Company can be found at www.LifePointHealth.net. All references to "LifePoint," "LifePoint Health" or the "Company" used in this release refer to affiliates or subsidiaries of LifePoint Health, Inc.
Contact:
Penny L. Brake
Vice President of Finance
(615) 920-7612