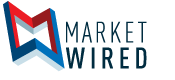 Enservio offers WildFireContents.com for free to assist with Northern California recovery efforts
/EINPresswire.com/ -- NEEDHAM, MA--(Marketwired - Oct 13, 2017) - In an effort to help victims of the wildfires that have thus far destroyed more than 3,500 structures in Northern California wine country, Enservio is offering WildfireContents.com, a free contents inventory creation tool to help homeowners, renters and businesses with the difficult task of inventorying their lost or damaged personal property. Enservio, Inc. is a Solera owned company and a leading provider of contents claim management software, inventory and valuation services and payments solutions for property insurers.
"One of the most time-consuming tasks that catastrophe victims face is the process of documenting their lost possessions," said Robert Chase, Managing Director of Enservio. "Just as we did for Hurricanes Harvey and Irma, we are making WildfireContents.com available at no charge to all citizens, insurance carrier personnel and government entities affected by these wildfires to facilitate creation of contents inventories and expedite the process of getting their possessions back as quickly as possible."
WildfireContents.com is a self-service contents inventory solution for policyholders to document lost possessions and generate a contents inventory document to support an insurance claim. The web-based app is powered by Enservio's SaaS contents platform and offers intelligent autocomplete typing, receipt and image uploading.
In addition, Enservio has deployed onsite contents specialists to the communities affected by the wildfires to help adjusters and insurance carriers service their policyholders with comprehensive inventory and valuation of lost contents, expediting cycle times and providing much needed support during these times of hardship.
About Solera
Founded and continuously led by inventor and entrepreneur Tony Aquila, Solera is a global leader in digital technologies that manage and protect life's most important assets: our cars, homes and identities. Today, Solera processes over 250 million transactions annually for approximately 200,000 partners and customers in nearly 90 countries. For more information, please visit solera.com.
About Enservio, Inc.
Enservio® blends digital technology with human expertise to provide risk-free solutions for the entire contents claims process. Insurance carriers rely on the Enservio platform to achieve the optimal business outcome for their contents programs, driving superior policyholder satisfaction and efficient workflow. Founded in 2004, we are headquartered in Needham, MA, with offices and professional staff across the U.S. For additional information, please visit the company's web site www.enservio.com or call 888.567.7557. Connect with Enservio via LinkedIn (http://us.linkedin.com/company/enservio), Twitter (https://twitter.com/enservio), and Facebook (https://www.facebook.com/enservio).
Enservio is a registered trademark of Enservio, Inc. All other trademarks referenced are the property of their respective holders.