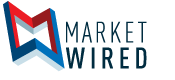 Prophet Strengthens its Mainland China Presence with a New Office in Shanghai
Senior Partner Benoit Garbe and Partner Leon Zhang will lead the firm
Leon Zhang
Click here for high-resolution version
Benoit Garbe
Click here for high-resolution version
/EINPresswire.com/ -- HONG KONG, CHINA--(Marketwired - October 13, 2017) - Prophet, a global brand and marketing consultancy, is expanding into China by opening an office in Shanghai. To lead its China business, Prophet has brought in two seasoned partners with a deep understanding of the local market and a track record advising clients on how to unlock brand-led business growth -- Benoit Garbe as Senior Partner and Leon Zhang as a Partner. These two leaders join a quickly expanding team of experienced consultants to form a significant local presence in Shanghai.
This news, in conjunction with the appointment of Senior Partner Tom Doctoroff, one of the world's foremost experts on Chinese consumers and brand building, demonstrates Prophet's commitment to the China market. Earlier this year, Prophet collaborated with Alimama of Alibaba Group to develop the META brand building model for China's digital age, under the guidance of David A. Aaker, Vice Chairman of Prophet. Later this month, Prophet will also unveil the results of its second annual Brand Relevance Index™ for China, a consumer index that ranks brands on relevancy rather than size.
"Benoit and Leon possess extensive experience in China. They have helped some of the world's leading brands develop and execute successful market entry and growth strategies in China, and have advised many Chinese business leaders with their brand-led business transformation. Their combined knowledge and experience will be instrumental in helping companies take advantage of the fast-changing landscape and unique digital ecosystem of the Chinese market," said Michael Dunn, Chairman and CEO of Prophet.
Benoit Garbe started his career on the client side, holding various roles in brand management and strategy at Moet Hennessy Louis Vuitton (LVMH), Diageo and Nike. Over the past 10 years, Benoit served as one of the founding partners of Millward Brown Optimor, which became Kantar Vermeer, a global brand and business strategy consultancy part of the WPP group. Benoit, based in Shanghai, led Vermeer China and oversaw the regional expansion of its consulting business across Asia, with offices in Singapore, Sydney, Dubai, Cape Town and Tokyo. Benoit, who joins Prophet next month, will bring deep expertise in global brand building, and a specific understanding of what it takes to win in the region.
"I'm thrilled to join Prophet, and continue to help business leaders in China drive further development and profits for their brands. Prophet is well-positioned to serve clients in China, providing fact-based strategy fuelled with creative thinking. With both digital transformation and in-house creative capabilities, Prophet is uniquely equipped to help clients turn strategies into tangible brand experiences, and take full advantage of digital and e-commerce opportunities," said Garbe.
Before joining Prophet, Leon Zhang worked for the business strategy practices of Accenture and Deloitte, and most recently for WPP's brand and marketing consultancy, Kantar Vermeer. With extensive experience in professional services, Zhang has helped both multinational companies enter and mature in China, and Chinese brands expand domestically and internationally.
"It's an exciting time to be at Prophet. The recent partnership with Alimama confirms our desire and commitment to lead the thinking on how brands can build relevance in China, even in the fast-changing digital world," said Zhang.
The Shanghai office is Prophet's second in Asia after it opened an office in Hong Kong in 2012, and comes only a few months after Forbes named Prophet among America's Best Management Consultancy Firms 2017 and Marketing Magazine named Prophet the Brand Consultancy of the Year (Bronze) and Design Agency of the Year (Gold) 2017. With more than 40 people across its two Asia offices, Prophet will continue to fuse insights, strategy, creativity and imagination to help clients grow better brands and businesses.
About Prophet
Prophet is a global brand and marketing consultancy that fuses insights, strategy, creativity and imagination to help clients grow better brands and businesses. Prophet uncovers deeper customer insights, builds stronger brand relevance and delivers engaging customer experiences for some of the world's most successful companies such as HTC, MetLife, AIA, Electrolux, Genting, T-Mobile, GE, UBS, Cisco, ThyssenKrupp AG, Cathay Pacific, BEA, Marriott and Oppo. Their 350+ experts in marketing, innovation, digital and design help companies bridge the gap between strategy and execution to drive real market impact.
Image Available: http://www.marketwire.com/library/MwGo/2017/10/12/11G146484/Images/Leon_Zhang_-d15b9f06561da3c78b6a5639194fe877.jpg
Image Available: http://www.marketwire.com/library/MwGo/2017/10/12/11G146484/Images/Benoit_Garbe-20171f8ed649bea89a2ed44bcdad3d64.jpg