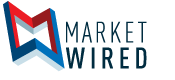 Tetra Bio-Pharma Continues Forward into the Veterinary Ophthalmology Market by Entering into an Agreement with Drs. Cullen and Webb
/EINPresswire.com/ -- OTTAWA, ONTARIO--(Marketwired - Oct 13, 2017) - Tetra Bio-Pharma Inc. ("Tetra" or the "Company") (TSX VENTURE:TBP)(OTCQB:TBPMF), a global leader in cannabinoid-based drug development and discovery, today announced the addition of two members to its clinical advisory board for the veterinary market - Dr. Cheryl Cullen, an American Board-certified Veterinary Ophthalmologist, and Dr. Webb, an American Board of Veterinary Ophthalmology (ABVO) Resident.
Drs. Cullen and Webb have extensive clinical experience as veterinary ophthalmologists treating a broad range of ocular disease in companion animals. Their expert guidance, practical experience and clinical access to patients will play a critical role in the ability and success of Tetra to develop and commercialize cannabinoid-based drugs for the treatment of ocular indications. These indications in domestic animals include inflammation and pain following ocular surgery and chronic ophthalmic disease. Under the agreement, Drs. Cullen and Webb's role will be to assist Tetra's R&D team in the design of veterinary clinical trials exploring the therapeutic use of cannabinoids in multiple ocular indications and to conduct these trials at their private clinic in New Brunswick, which are expected to begin in Q1 2018.
According to the American Pet Products Association, pet owners spent $15.75 billion dollars on veterinary care in 2016, with a nearly 4% growth per year attributed to new advances in health care and available services. Indeed, specialty pet care has exploded: in a 2013 online US poll, 47% of respondents said they've sought veterinary specialty care for their pet, and of those, 27% said they spent more than $2,500 on these services. The field of ophthalmology is rapidly advancing and patients are often referred to veterinary specialists in this area, granting the owner treatment options for pathologies that that did not previously exist. According to a review published in 2010 by the Comparative Ocular Pathology Laboratory of Wisconsin, 29% of eye diseases studied in a population of 15,000 dogs and 5,200 cats involved inflammation. With the help of Drs. Webb and Cullen, Tetra is looking to capitalize on these trends by further developing PPP003 as a novel treatment for veterinary inflammation and pain associated with ophthalmic pathologies.
"This recent addition of Drs. Cullen and Webb to our growing veterinary clinical advisory board stands to further diversify our panel of experts into the area of ophthalmology as we accelerate and expand our existing cannabinoid-based drug pipeline into the veterinary market. As well, Dr. Webb's formal training and experience in the area of veterinary neurology will be an asset to our veterinary program because of the potential effects of cannabinoids on the nervous system," states Dr. Guy Chamberland, Chief Scientific Officer of Tetra.
About Dr. Cheryl Cullen, DVM, MVetSc, DACVO and Dr. Aubrey Webb, DVM, PhD (neuroscience), ABVO Resident in Ophthalmology:
Dr. Cullen received a DVM from the Atlantic Veterinary College, completed both a small animal internship and a Masters of Veterinary Science and Veterinary Ophthalmology residence at the Western College of Veterinary Medicine. Dr. Cullen furthered her training through the renowned Lancaster Course in Ophthalmology at Massachusetts Eye and Ear Infirmary and the William Magrane Basic Science Course in Veterinary and Comparative Ophthalmology. Dr. Cullen is board-certified by the American College of Veterinary Ophthalmologists.
Dr. Webb received a DVM from the Western College of Veterinary Medicine and a PhD in the field of neuroscience from University of Saskatchewan. He also has formal training in several areas of neuroscience, including veterinary neurology, neurosurgery, neuropathology and clinical electrodiagnostics and was the recipient of a Canadian Institutes of Health Research post-doctoral fellowship in the area of spinal cord research. Presently, Dr. Webb is an American board of Veterinary Ophthalmology approved Resident.
Both Drs. Cullen and Webb are founding faculty members of the University of Calgary's faculty of Veterinary Medicine and they have several peer-review publications in the areas of comparative ophthalmology and clinical veterinary neurology. They run veterinary practice, CullenWebb Animal Eye Specialists, located in Riverview New Brunswick (http://www.cullenwebb.com/) specializing in treating ocular disease in pets.
About PPP003:
PPP003 is a cannabinoid-based eye drop currently being developed to treat ocular pain and inflammatory disease in humans and animals.
About Tetra Bio-Pharma:
Tetra Bio-Pharma (TSX VENTURE:TBP)(OTCQB:TBPMF) is a biopharmaceutical leader in cannabinoid-based drug discovery and clinical development. Tetra is focusing on three core business pillars: clinical research, pharmaceutical promotion and retail commercialization of cannabinoid-based products.
More information at: www.tetrabiopharma.com
Source: Tetra Bio-Pharma
Neither the TSX Venture Exchange nor its Regulation Services Provider (as that term is defined in the policies of the TSX Venture Exchange) accepts responsibility for the adequacy or accuracy of this release.
Forward-looking statements
Some statements in this release may contain forward-looking information. All statements, other than of historical fact, that address activities, events or developments that the Company believes, expects or anticipates will or may occur in the future (including, without limitation, statements regarding potential acquisitions and financings) are forward-looking statements. Forward-looking statements are generally identifiable by use of the words "may", "will", "should", "continue", "expect", "anticipate", "estimate", "believe", "intend", "plan" or "project" or the negative of these words or other variations on these words or comparable terminology. Forward-looking statements are subject to a number of risks and uncertainties, many of which are beyond the Company's ability to control or predict, that may cause the actual results of the Company to differ materially from those discussed in the forward-looking statements. Factors that could cause actual results or events to differ materially from current expectations include, among other things, without limitation, the inability of the Company, through its wholly-owned subsidiary, GrowPros MMP Inc., to obtain a licence for the production of medical marijuana; failure to obtain sufficient financing to execute the Company's business plan; competition; regulation and anticipated and unanticipated costs and delays, and other risks disclosed in the Company's public disclosure record on file with the relevant securities regulatory authorities. Although the Company has attempted to identify important factors that could cause actual results or events to differ materially from those described in forward-looking statements, there may be other factors that cause results or events not to be as anticipated, estimated or intended. Readers should not place undue reliance on forward-looking statements. The forward-looking statements included in this news release are made as of the date of this news release and the Company does not undertake an obligation to publicly update such forward-looking statements to reflect new information, subsequent events or otherwise unless required by applicable securities legislation.