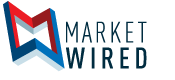 Knoxville Selected as 2019 NASC Sports Symposium Host
/EINPresswire.com/ -- CINCINNATI, OH--(Marketwired - October 11, 2017) - The city of Knoxville, TN, will be the host city for the 2019 NASC Sports Event Symposium, connecting leaders in the sports tourism industry with event rights holders, industry partners, and venue managers from around the country and across the world. The Symposium will be held May 6-9, 2019.
The NASC Sports Event Symposium is the annual meeting of the National Association of Sports Commissions (NASC), the only non-profit 501(c)3 association for the sports events and tourism industry in the United States since 1992. Hundreds of sport tourism professionals and industry partners gather there each year to exchange time, resources, strategies, solutions, and more.
"Sports Tourism is a growing market and to have NASC choose Knoxville is wonderful for our destination," states Kim Bumpas, President, Visit Knoxville. "Being chosen for this event puts Knoxville on a national playing field with many other cities across the nation."
"Visit Knoxville Sports Commission is excited to welcome the 2019 NASC Symposium to Knoxville and we look forward to partnering with all of our teammates at PlayTN to show more than 1,000 sports tourism professionals an unforgettable event," said Chad Culver, Senior Director, Visit Knoxville Sports Commission. "Hosting the Symposium is an incredible honor for Knoxville as well as the entire state of Tennessee."
"We are excited to bring our Symposium to the heart of Tennessee," said Al Kidd, NASC President and CEO. "We look forward to bringing the leaders in sports events and tourism to such a vibrant sports city as Knoxville."
The Symposium features dozens of authentic education sessions, countless networking opportunities, and business development appointments in the NASC Sports Marketplace, all to help our members produce measurable ROI for their organization, elevate their sports events, and improve the quality of life in their destinations.
The 2018 Sports Symposium will be held April 23-26 in Minneapolis, MN.
About the National Association of Sports Commissions
As the only trade association for the sport tourism industry, the National Association of Sports Commissions (NASC) is the most trusted resource for sports commissions, destination marketing organizations (DMOs), and sports event owners. The NASC is committed to the success of more than 700 member organizations and 2,000 sports event professionals. Our promise is to deliver quality education, ample networking opportunities and exceptional event management and marketing know-how to our members - sports destinations, sports event owners, and suppliers to the industry -- and to protect the integrity of the sport event industry. For more information, visit www.sportscommissions.org.
Embedded Video Available: https://www.youtube.com/watch?v=2TY89bomu0g

Media Contact:
Jackie Reau/Betsy Ross
Game Day Communications
(513) 929-4263

EIN Presswire does not exercise editorial control over third-party content provided, uploaded, published, or distributed by users of EIN Presswire. We are a distributor, not a publisher, of 3rd party content. Such content may contain the views, opinions, statements, offers, and other material of the respective users, suppliers, participants, or authors.