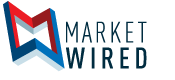 People of Earth: Prepare for Total Destruction! Massive Monster Mayhem Lands on Family Channel, October 23
New Series Features Real-Life Heroes Battling Monsters From Outerspace
Massive Monster Mayhem premieres October 23 on Family Channel
Click here for high-resolution version
/EINPresswire.com/ -- TORONTO, ON--(Marketwired - October 11, 2017) - The biggest, baddest and most hilarious monsters are invading Family Channel with the world premiere of Massive Monster Mayhem on Monday, October 23 at 6:30p.m. ET/PT. Real-life kids are pitted against Master Mayhem (the self-proclaimed "Greatest Ruler in the Universe") and his squad of all-star monsters in the most grueling and toughest challenges known to mankind. A laugh-out-loud comedy, combined with sci-fi adventure and a reality game show, the action-packed competition series is like a video game brought to life! The series was co-created by Artur Spigel (Founder of 7ate9 Entertainment) and Michael Chaves. Spigel also serves as executive producer, along with Steven DeNure, Anne Loi, Asaph Fipke, Ken Faier and Josh Scherba of DHX Media.
Planet earth is under attack and it's up to real-life kid heroes, to suit up and fight back! Combining cutting-edge, real-time CGI with pre-visualization technology, Massive Monster Mayhem showcases real-life kids competing in out-of-this-world challenges in hopes of becoming Earth's champion and winning cool prizes. Contestants are eliminated through a series of three rounds, which conclude when the last player standing faces off against one of Master Mayhem's colossal monsters. Every episode also features two hosts who provide hilarious commentary during the competition and non-stop hijinks from Master Mayhem and his monsters. Following the premiere, new episodes of Massive Monster Mayhem air every Monday at 6:30 p.m. ET/PT on Family.
For those who miss an episode or want to watch on the go, episodes of Massive Monster Mayhem will be available on The Family Channel App and Family OnDemand beginning Tuesday, October 24. Fans can also head over to Family.ca to find out more about their favourite monsters.
Family Channel offers the best in family television entertainment in a premium, high-definition, multiplatform environment. Dedicated to celebrating family life and providing a daily vacation for Canadian families, Family airs a unique mix of top-rated Canadian and acquired series, movies and specials. Family Channel subscribers have access to The Family Channel App, Family OnDemand and Family Online at no additional cost, to see hit movies and series when they want them, where they want them. Visit us at Family.ca.
About DHX Television
DHX Television is composed of Family Channel, Family CHRGD, Family Jr. and Télémagino, and is part of DHX Media Ltd., a leading creator, producer, marketer and broadcaster of family entertainment. Dedicated to celebrating family fun, DHX Television delivers best-in-class programming through premium subscriptions and its original production mandate, and creates and produces captivating in-market events that appeal to Canadian families. DHX Television is home to world-renowned series including The Next Step, Degrassi: Next Class and Teletubbies. DHX Media Ltd. has offices globally, and is traded on the NASDAQ and Toronto Stock Exchange.
Image Available: http://www.marketwire.com/library/MwGo/2017/10/11/11G146446/Images/MMM_pic_oct11-e3d817935ec0bb2c9886c4fb16bd524c.jpg


EIN Presswire does not exercise editorial control over third-party content provided, uploaded, published, or distributed by users of EIN Presswire. We are a distributor, not a publisher, of 3rd party content. Such content may contain the views, opinions, statements, offers, and other material of the respective users, suppliers, participants, or authors.