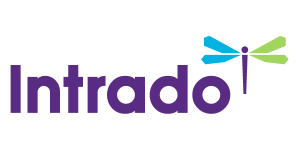 Calix Grants Inducement Award for CFO Hire Pursuant to NYSE Rule 303A.08
/EIN News/ -- PETALUMA, Calif., Oct. 03, 2017 (GLOBE NEWSWIRE) -- Calix, Inc. (NYSE:CALX), made a grant on October 1, 2017 of non-qualified stock options to Cory Sindelar to purchase 300,000 shares of the Company's common stock with an exercise price of $5.05 per share (equal to the grant date fair market value based on the closing price of the Company's common stock as reported on the NYSE). The stock option grant was offered as a material inducement to Sindelar's hiring as Chief Financial Officer of the Company. 

The stock option to Sindelar was granted outside the terms of the Company's 2010 Equity Incentive Award Plan and approved by the Compensation Committee of the Company's Board of Directors in reliance on the employment inducement exemption under the NYSE's Listed Company Manual Rule 303A.08 which requires public announcement of inducement awards. The Company is issuing this press release pursuant to Rule 303A.08. 
The stock option will vest and become exercisable over four years from the grant date, with 25% of the shares initially underlying the stock vesting and becoming exercisable on the one-year anniversary of the grant date, and the remainder of the shares underlying the stock option vesting and becoming exercisable quarterly thereafter in substantially equal installments over the next 36 months, subject to Mr. Sindelar's continued employment with the Company. 
About Calix
Calix, Inc. (NYSE:CALX) pioneered Software Defined Access and cloud products focused on access networks and the subscriber. Its portfolio of Intelligent Access systems and software combines AXOS, the revolutionary platform for access, with Calix Cloud, innovative cloud products for network data analytics and subscriber experience assurance. Together, they enable communications service providers to transform their businesses and be the winning service providers of tomorrow. For more information, visit the Calix website at www.calix.com.
Investor Inquiries:
Thomas J. Dinges, CFA
408-474-0080
Tom.dinges@calix.com