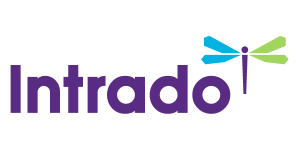 Joseph Ciacci, DO, is Appointed to the American Health Council's Board of Physicians
/EIN News/ -- NEW YORK, Oct. 03, 2017 (GLOBE NEWSWIRE) -- The American Health Council is proud to select Dr. Joseph Ciacci, Faculty & Radiologist at Beaumont Health in Royal Oak, Michigan, to their Physician Board. With 13 years in the healthcare industry, including 6 in his current role, Dr. Ciacci brings to the AHC honed skills and expertise in Interventional and Diagnostic Radiology.

Graduating from medical school with his D.O. from Kansas City University of Medicine and Biosciences in 1998, Dr. Ciacci went on to intern (1999) and earn his Residency (2003) at St. Barnabas Hospital, as well as earning a Fellowship at Mount Sinai School of Medicine (2004). He is Board Certified in Radiology and CAQ in Vascular & Interventional Radiology by the American Board of Osteopathic Radiology. 
Dr. Ciacci became involved in his flourishing career due to inspiration from his family, who are also healthcare professionals. He cites his success to his upbringing, his compassionate spirit, and commitment to excellence in the field.
At Beaumont Health, Dr. Ciacci is responsible for inpatient/outpatient consultations, pre-and post-procedure care, as well as performing the full spectrum of Interventional Radiology procedures. Dr. Ciacci is an Assistant Professor of Radiology at Oakland University William Beaumont School of Medicine. He currently serves as Program Director of the Interventional Radiology Fellowship & Residency Programs at Beaumont Health. He has previously served as Program Director of the Interventional Radiology Fellowship from 2009-2011 and Medical Director of the Interventional Radiology Clinic at Wake Forest University from 2008-2011.  
Dr. Ciacci shares professional affiliations with the American Osteopathic Association (AOA), the Society of Interventional Radiology (SIR), and the American Osteopathic College of Radiology. He has been awarded with "Best Doctor in America" (2011-2014), a "Top Doctor" in US News and World Report (2011 and 2013), and the Teaching Excellence Award presented by Dr. James L. Quinn III (2007).
Within the next 5 years, Dr. Ciacci would like to continue contributing to reforms in healthcare, encouraging physicians to become leaders in their respective field, while promoting the Interventional Radiology subspecialty. He hopes to collaborate with other physicians as well. Dr. Ciacci is proud of his multiple peer review publications, numerous presentations, and being a featured guest speaker at MSU.
About the American Health Council:
The American Health Council is the nation's only organization with a constituency representative of all sectors of the healthcare industry. From the coasts to the heartland, the American Health Council has drawn Affiliates from major metropolitan hubs and small communities. These Affiliates span generations and have reached different stages of their careers — from recent graduates to retirees. More information about the American Health Council and its mission can be found at: http://americanhealthcouncil.org
Additionally, the American Health Council strives to provide recognition and support for those individuals and institutions making the difference in patients' lives day in and day out. Throughout 2017, the AHC is honoring "America's Best Doctors and Nurses," as well as the nation's best medical universities and hospitals. The American Health Council's "Best in Medicine" and "Best in Nursing" awards programs honor the individuals and institutions that have contributed significantly to medicine and nursing, as well as the training and education of physicians and nurses. The most current selections for these honors may be viewed here: http://bestinmedicine.org and http://bestinnursing.org.
For more information, please contact:
Elizabeth Moore
American Health Council
Hauppauge, NY United States
Phone: 1-631-617-6590
Email: media@americanhealthcouncil.org