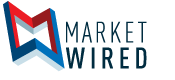 MobileHelp(R) Healthcare Advisor David Taylor to Present at Telemedicine & Telehealth Service Provider Showcase
Technology for the Future of Home Health
Click here for high-resolution version
/EINPresswire.com/ -- PHOENIX, AZ--(Marketwired - October 03, 2017) - MobileHelp® Healthcare, a leader in mobile Personal Emergency Response Systems (mPERS) and health management solutions, announced today that one of its key telehealth advisors, David Taylor, RN, is presenting at the Telemedicine & Telehealth Service Provider Showcase, October 2-3 at the Hyatt Regency in downtown Phoenix, Ariz.
Held on Tuesday, October 3rd, at 7:30 a.m., Mr. Taylor will participate in the poster presentation portion of the conference, which is designed to provide attendees with best practice work, research and experiences involving clinical tele-specialty services.
Mr. Taylor will be presenting a poster titled "Technology for the Future of Home Health: Navigating the Rapids of Changing Telehealth Technology," to highlight the successful pilot program for cardiac patients created and implemented by MobileHelp Healthcare and the Visiting Nurses Association (VNA) of the Rockford Area.
The abstract for the poster defines the research: Home health agencies are in the unique position of providing continued care for patients once they are discharged from a traditional remote patient monitoring program. But what happens after home health involvement has ended? Patients lack an effective "step-down" solution to aid in the transition from clinical oversight to managing their own health. VNA of Rockford piloted a step-down RPM solution to help patients monitor their own vital signs -- with highly successful results. The findings support the need for continuity of care with remote patient monitoring for sustained results after discharge.
"This conference is aimed at bringing better healthcare to patients, improving outcomes and reducing costs through helping healthcare organizations as they form partnerships with telehealth providers," said Mr. Taylor. "I look forward to sharing how this solution was able to give our patients the ability to connect with us as well as monitor critical aspects of their own health -- to a high degree of success."
About MobileHelp Healthcare:
Headquartered in the Research Park at Florida Atlantic University, MobileHelp® Healthcare is a division of MobileHelp, a leading provider of mobile Personal Emergency Response Systems (PERS) and health management technology. MobileHelp Healthcare provides healthcare organizations with a full range of telehealth product and service solutions designed to achieve better patient outcomes through enhanced oversight and reduced readmission. For more information about MobileHelp Healthcare, please call 1-561-981-6981 or visit the company website at www.mobilehelp.com/healthcare.
Image Available: http://www.marketwire.com/library/MwGo/2017/10/3/11G146154/Images/MH_PresentationPoster-cf40536c1e0499d7bf19f055eb0804f7.jpg