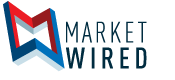 Brother Announces OmniJoin Web Conferencing Package for Healthcare
Powerful telehealth platform meets the HIPAA requirements, provides complete web and video conferencing for clinical trainings, consultations and more
BRIDGEWATER, NJ--(Marketwired - October 03, 2017) - OmniJoin, the web conferencing division of Brother International Corporation, today announced the launch of OmniJoin for Healthcare, a powerful telehealth platform designed to meet the unique needs of today's healthcare organizations. In addition to supporting remote patient-to-provider interactions, OmniJoin for Healthcare provides a complete web and video conferencing solution for clinical trainings, professional consultations and administrative meetings. This offering meets the HIPAA requirements under the security rule giving providers confidence their patient protected health information (PHI) is protected and secure.
/EINPresswire.com/ -- In recent years, telehealth adoption has rapidly increased due to several factors including patient demand, higher quality technology, expanded insurance coverage and provider reimbursement reform. In fact, nearly 60 percent of medical groups are planning to or are offering telehealth services to patients, according to an online poll conducted by the Medical Group Management Association (MGMA).* As more healthcare organizations consider adding telehealth to their list of services, they can benefit from cloud-based web conferencing technology to further any and all clinical- and business-meeting needs.
OmniJoin for Healthcare offers the following features:
HIPAA compliance -- OmniJoin for Healthcare meets the HIPAA requirements, helping covered entities satisfy security and PHI obligations, through a signed business associate agreement (BAA).
Online waiting room -- View patients waiting in queue, and admit or expel them through the online attendee management window.
Interoperability -- Connect OmniJoin to your existing video hardware or internal systems for a unified meeting experience.
Customizable features -- Turn off the recording, document sharing or cloud storage to meet your organization's compliance standards.
"OmniJoin has a long history of meeting the needs of our highly secure customers: finance, government and especially healthcare," noted Gary Sibley, Brother Vice President of Sales and Marketing. "By introducing this new Healthcare package, we are able to provide the healthcare market with a complete and secure end-to-end web meeting solution that supports telehealth, administrative and training initiatives."
For more information about OmniJoin for Healthcare, please visit OmniJoin at booth 1643 at the MGMA 2017 Annual Conference in Anaheim, Calif., from October 8-11, 2017.
*Used with permission from MGMA www.mgma.com. ©2017. Text MGMASTAT to 33550 to be a part of these polls. Please contact MGMA for permission to share any other related MGMA content.
About OmniJoin
OmniJoin from Brother is a web and video conferencing service, delivering highly secure voice, video and remote collaboration through online meetings in our public cloud or in our customers' own private cloud. With a focus on secure connections, OmniJoin has been able to offer businesses a way to meet that gives IT professionals peace of mind, and end-users confidence to share information freely. OmniJoin's focus on security has led to the introduction of OmniJoin for Healthcare, which addresses the unique needs of healthcare institutions by meeting the HIPAA requirement.
About Brother
Brother International Corporation (www.brother.com) is an industry leading provider of small and mid-sized business printing and imaging solutions developed to help increase productivity, improve workflow, and enhance organizational efficiency, all while helping to reduce costs. Brother is also a leader in electronic labeling and provides the number one line of facsimile machines in the U.S. The U.S. corporate office in Bridgewater, NJ was established on April 21, 1954 and currently markets many industrial products, home appliances and business products manufactured by its parent company, Brother Industries, Ltd. of Nagoya, Japan. For more information, visit www.brother.com.